Bangladeshi expats in Malaysia urged to remain cautious about misinformation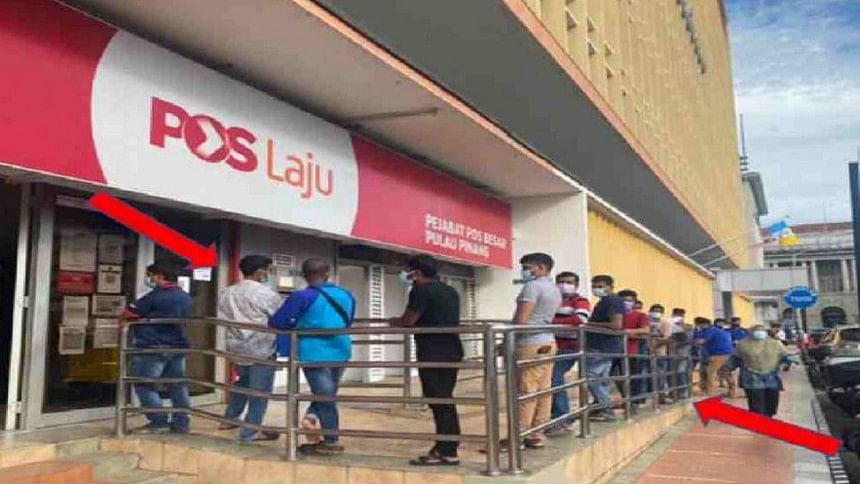 Bangladesh High Commission in Kuala Lumpur has urged the Bangladeshi expatriates in Malaysia to remain cautious about misinformation regarding its passport related services.
The mission delivered record number of passports over the last six to seven months, it said.
The high commission yesterday said they are delivering passports through 36 post offices since April this year due to Covid-19 situation in Malaysia.
The decision was taken considering the current Covid-19 situation and to deliver the passport-related services to expat Bangladeshis' doorsteps without any hassle.
"Expatriate brothers and sisters are requested not to panic," the high commission sad, urging all to avoid spreading any news that might create unnecessary panic among the expatriate Bangladeshis in Malaysia.
The high commission said over 2 lakh passports were delivered in the last six to seven months and a large part of that were delivered by post offices. "It's time to face the Covid-19 challenges together with a positive approach."
Bangladeshi expatriates in Malaysia are able to receive appointments online without any hassle, said the Bangladesh mission.
They are getting passports in hand within the shortest possible time through nearby post offices after receiving an appointment, said the High Commission, adding that it saves time, cost and keeps the Bangladeshis safe from Covid-infection.
Despite long-term lockdown in Malaysia, the Bangladesh mission has kept passport services open for the service seekers, it said.