159 more to return from Myanmar tomorrow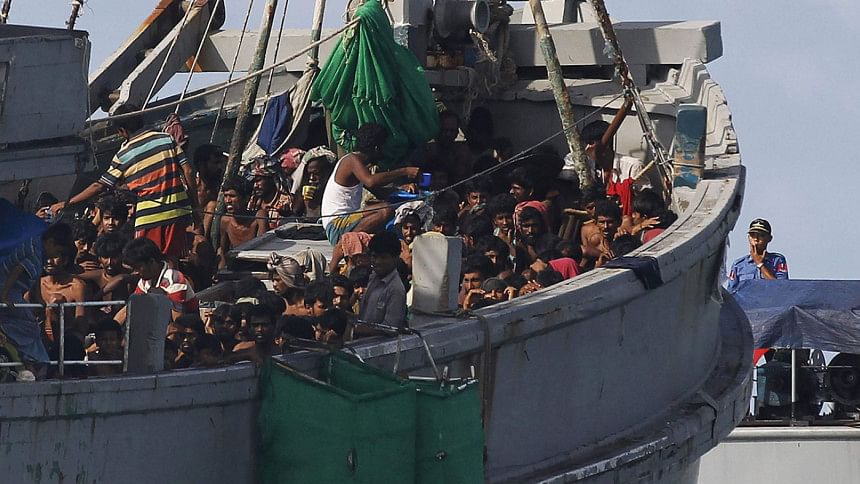 A total of 159 Bangladeshi human trafficking victims, who were rescued by Myanmar's Navy, are scheduled to be brought back to Bangladesh tomorrow.
In the fourth phase of the repatriation process, the Myanmar Immigrant Department will hand over the 159 victims identified as Bangladeshi nationals to the Border Guard Bangladesh (BGB) through a flag meeting around 10:30am, reports our Cox's Bazar correspondent.
The meeting will be held at Dhekubonia BGP camp, near the zero-point of Bangladesh-Myanmar border. Lieutenant Colonel Md Robiul Islam, commander of 17 BGB Battalion of Cox's Bazar, will lead the Bangladeshi delegation.
Asif Muneer, national programme officer of International Organization for Migration (IOM), validated that the victims include 16 children.
Myanmar's Navy has rescued a total of 935 trafficking victims in their maritime boundary in two drives on May 21 and 29.
Till now, 342 identified Bangladeshi victims have been repatriated from Myanmar, reports our local correspondent.