Getting started on research in your undergrad years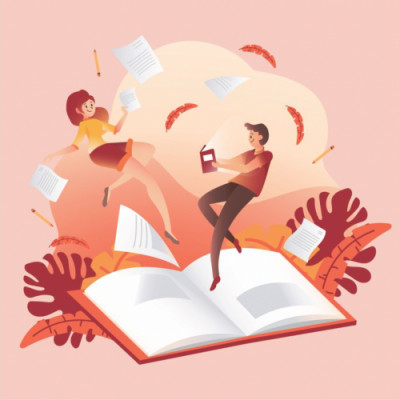 The research sector is one of the most neglected sectors in our country, despite its growing need for effective policy making. While university-level research-based projects related to the social sciences should have been given the utmost priority in the education policy, most of the public universities do not offer their students even the minimum facilities for conducting researches. The gap gets filled instead with mandatory course requirements like internships and comprehensive exams. 
Lack of research-based projects in university is a major setback for those who want to develop their careers in academia. Many try to find their own way of getting started, but there are huge obstacles on that path. The fault lies, primarily in our curriculum. Yasin Shafi Khan, a Lecturer of Development Studies in Bangladesh University of Professionals (BUP) says, "Research is basically producing or exploring knowledge, hence it allows students to find gratification and motivates them to pursue further knowledge-generation. When they are not exposed to the world of research they are more likely to go for the safer option i.e. civil service. From my experience as a university student and later as a university lecturer, I have found that students are taught research methodology courses way later in their academic programme." Even though starting on your own might be a bit hazardous, it is not at all impossible if you at least plan your way towards it. Some simple hacks could actually ensure your progress as the time passes. Yasin Shafi Khan talked about some hacks that could actually get you started in an efficient way.
Starting to study on your own
As most universities do not offer full-fledged research methodology courses, it's better to start on your own. There are plenty of resources or materials that can be found online to respond to your needs. Journal articles can help you get exposed to the process of academic writing in a more efficient way than you can imagine. This will also help you get a clear idea regarding the different steps of conducting a research.
Data collections and surveys
Once you have a primary idea about the procedures, start working as an enumerator and data collector for different research projects. Often research firms look for enumerators for their projects, where they provide training for them as well. This can actually be a good internship experience, as it will expose you towards practical approaches of data collection and give you an idea about how this works in real life. This will certainly add to your experience when you start your own thesis.
Developing certain software skills
Your expertise in quantitative analysis would depend on your skills in statistical softwares like Stata and R. A good command in Excel can also make your work easier for you, when it comes to representing data in terms of the research topic. It is important that you are comfortable using the software for your work, as it can come to great use in qualitative analysis as well.
Working with the teachers
Look forward to working with some of your teachers who share the same research interests as you, if possible. These teachers most often work in a lot of funded projects, and collaborating with them on these projects can actually help you learn the most.
Participating in paper presentation competitions
Tanjim-Ul Islam, a third year student of Economics in the University of Dhaka, shares the experience of how he got started with research, "Halfway during my first semester in the university, I took an attempt to write my first paper for a conference. I was not selected, but I found the process enjoyable. Then, I tried to make it into Team Bangladesh for the 14th South Asian Economics Students' Meet and somehow got in. I would not say that the paper was that great, but it was a start. The experience of writing a paper matters. That is why the experience of attending competitions to present my papers has been crucial for me."
These competitions are mostly arranged by different universities and research firms and the papers are judged by distinguished members of the research arena. Participating in these competitions will give you the opportunity to get your papers evaluated. You will also get exposed to the papers prepared by budding researchers, and this will drive you to improve your methodology to a great extent.
Starting early can actually help you develop your career in this arena after you graduate. Nahian Bin Khaled, who is currently working as a research assistant in International Food Policy Research Institute (IFPRI) says, "My prior experiences gave me a clear understanding of my work, and helped me focus on important issues. Now when I work on social inclusion projects, I kind of know the statistical facts behind it. The big data files don't scare me much, mainly because I started early in my university days."
Nahaly Nafisa Khan is an Economics major currently studying in Dhaka University. She procrastinates a lot, yet is obsessed with meeting deadlines. You can reach her at nahalynafisa@gmail.com