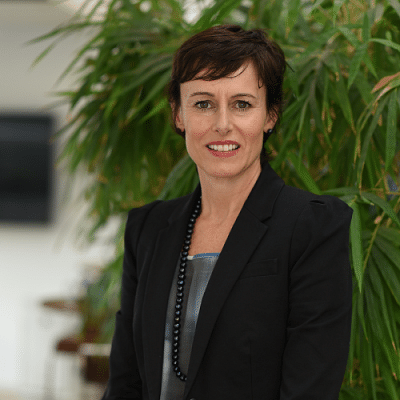 British American Tobacco (BAT) is a top multinational company in Bangladesh that has not only groomed brilliant minds through the years, but has also exemplified women-friendliness at the workplace. With the passing of International Women's Day, Next Step spoke to one of the most inspiring women figures of BAT Asia Pacific, Belinda Ross, Regional Head of Legal & External Affairs.
Tell us a bit about your career and journey in BAT.
I have been working in BAT for over 18 years now. Having completed my LLB & B.Com degree at the University of Otago, I started my career working in Auckland, New Zealand, and was in private practice in one of the leading firms there. I actually joined BAT just before the company Rothmans merged with BAT in 1999. So I started off serving as the General Counsel & Company Secretary back then.
I gradually had the opportunity to look after not only BAT's New Zealand market, but all of its markets in the South Pacific as well. This gave me an experience of developing economies like Papua New Guinea, Fiji, Solomon Islands, etc.
In 2013, I was asked to move to Hong Kong to join as Assistant Counsel to the Regional General Counsel of BAT, and it was during that time I first visited Bangladesh in 2014. Then in mid-2014, I became the Regional General Counsel for Asia Pacific and started to look after all of the region's legal and security matters. Finally in 2015, BAT globally decided to merge legal functions with corporate affairs to form the Legal & External Affairs (LEX) department. Since then, I've been working as the Regional Head of LEX.
BAT Bangladesh (BATB) is known for creating future leaders in Bangladesh. Being the Head of LEX for Asia Pacific, how does BATB to other BAT operations globally?
BATB has been doing an exceptional job at producing many senior level talents who are currently contributing to different global functions in the BAT Group. BATB has its first Bangladeshi GM in recent years and what is more, five out of seven of its executive leadership team members are from the country as well. We have a big pool of Bangladeshis who are holding very critical leadership roles in leading markets like Korea, Japan, Malaysia, and also our headquarters in the UK.
I think BATB has successfully managed to groom young talents and has not only created home-grown leaders in the process, but has also exported this talent to the BAT Group, especially in the Asia Pacific region. We are very pleased to see the hard work and commercial acuity of Bangladeshis, and the growing rate of their contribution is evident: currently, 45 BATB managers are assigned in 11 different countries.
In terms of Foreign Direct Investment (FDI), what is your evaluation of the Bangladesh market? What would be your suggestion to attract more FDI into the country?
I think for an economically progressing country like Bangladesh, attracting FDI is crucial in order to sustain growth. The government is doing a good job as the country's economic growth has remained constant at 6 percent over the last 4 years. Besides the existing multinationals in Bangladesh increasing their investment and expanding businesses here, there has been a huge influx of new investors and entrepreneurs in recent years. This is a sure-shot indication that Bangladesh is on the right track! In fact, the last fiscal year of Bangladesh had a record high FDI worth USD 2 billion, which is around 10 percent higher than that of the previous year.
As for scopes of improvement, I think the government needs to streamline its regulatory environment in order to instil the sense of trust and certainty in investors and businesses that their investment is protected. Bangladesh is a very litigious place for that matter – many cases go through long court procedures and this really hinders business certainty and therefore development as a whole.
March is a month that celebrates women's empowerment. How do you see women in leadership developing in BATB?
It is an absolute privilege for me to be here with all the brilliant ladies at BATB to experience Women's Day. I have always tried to interact with women in organisations of whichever country I visit so I can help and support them in some way and they can share their experiences with me.
BATB is a terrific place to work, with a legacy of training diversified people home and abroad. We across BAT focus very much on gender diversity and nationality diversity and BATB has done a phenomenal job in recruiting and retaining females to support our diversity agenda. It also has two remarkable women in the top tier of management, which is something you rarely see across Bangladeshi industries. In the supply chain, we have a fabulous pool of high potential women who are doing a terrific job in managing our factory. BATB women are role models for all new women coming through, epitomised in it winning the Most Women Friendly Organisation award in 2015.
What were some challenges you faced during your career?
I think the hardest thing, particularly for us women, is the motherhood guilt – staying away from your children for work. While people term it as work-life balance, I see it as life balance as a whole. You have these different blocks in life – work, family, and friends – and you must work it out to ensure that you are giving ample time to each of them, not just one.
One advice I always give people from my own experience is that if you make a commitment, do everything in your power to ensure that you fulfil it. If I tell my family I am going to be home, I am going to be home. And if I am meant to be at work, I will be at work. Face-timing and social media have made connections a lot easier now, but I still try to give quality time to my family and friends beyond that. Similarly, it is important to always deliver your work on time even if you are at home, so you can ensure your boss trusts you with your word.
What has been your success mantra?
One of the most important things that help people make the transition from role to role is developing resilience because we, particularly women, often get bogged down by self-doubts. But I was fortunate enough to cultivate self-belief quite early in life. Whenever something new and difficult comes across my desk, I stay calm and trust myself to deal with it.
What is more, you should never be afraid to ask when you need help. Have your own internal board of directors. It is sometimes crucial to have people acting as a sounding board to give you their honest opinions when you ask for it. All throughout my career, I have worked with amazing people who, whenever I have struggled with anything, have helped me view things from a different angle and advised me about what I should or should not go forward with.
What would advice would you give to the future leaders of our country for building a successful career?
If you aspire to be a leader, make sure you always put your hand up for any opportunity that comes your way. Take up new challenges as often as you can and keep learning throughout your life, no matter how slow your progress is. I made a deal with myself that I would always keep learning new things no matter what. Believe in yourself and keep doing what you are doing. Women must pursue their own dreams and also encourage and support other women to do the same.
Halima is a junior at the Institute of Business Administration, University of Dhaka