How Did These Entrepreneurs Turn Their Biggest Failures into Business Success?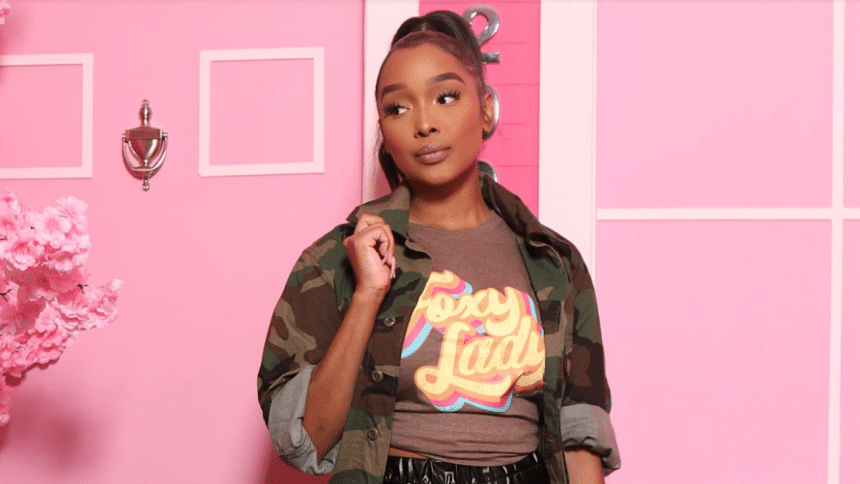 If there is such a thing as a 'certainty' in life, it's that at some point we will all fail. The question is, what will we do when the inevitable happens? Leading sociologist, Brené Brown, uses the example of a journalist's first draft to describe our first, failed attempt at anything. As all writers know, terrible first drafts only get better with successive revisions. This analogy aptly describes how we should approach all new ventures.
Oprah: If, at first, you don't succeed...
The business world, in particular, is full of entrepreneurs who tried something only to experience initial failure. They only 'succeeded' after several attempts, or 'revisions'. Even the legendary talk show host, and business owner, Oprah Winfrey, had her share of early failures. After only seven and half months of being a co-anchor on Baltimore's WJZ-TV, Winfrey was given the boot. Later, Winfrey's 1998 movie, Beloved, which was supposed to be her breakthrough moment, was panned by critics and a huge flop at the box office. As we all know, Winfrey went on to build an incredible career and is hailed as the "queen of daytime talk shows". So how did she overcome her early setbacks?
Winfrey is often quoted as saying that she saw every setback as an opportunity to grow. One of her favourite techniques was the gratitude technique. Also endorsed by science, the technique involves focusing on things that you are grateful for in your life. The theory is that this focus on the positive precludes any dwelling on negative thoughts—the ones that have the potential to drag you down. This positive mindset allowed Winfrey to quickly regroup, and assess how to move forward in her career.
Setbacks: the seeds of future success
Ebony Swank, owner and founder of Swank A Posh, had a similar setback in setting up her clothing business. In 2009, her first time around, Swank admits that she "spent too much on her store's decor, and on creating the right ambience, and not enough on her business plan". She recalls how having the money to invest led her into a false sense of security. She felt that the more she had to invest the better her chances of success. However, six months into the opening, Swank was forced to shut down the business. For a proud, independent woman, this was a huge blow to her self-esteem. Nevertheless, she was able to pick herself up and learned from her initial mistakes. Today, Swank A Posh is a thriving business with three locations in Detroit and one online store.
Come back stronger
Perhaps the greatest comeback story ever told is that of Steve Jobs. After a promising start to Apple, the company underwent many changes that led to Jobs being forced out of his position as CEO. The firm entered a period of turmoil, in his absence, with spiralling sales and a lack of direction. Some years later, the company actually brought Jobs back onto the board. At this point, Apple was on its knees and very close to bankruptcy. But, within 11 years, Jobs not only returned the company's fortunes but actually made them one of the most iconic and successful brands of all time, adding the iPod and iPhone to their list of groundbreaking products.
Swank identifies very much with the idea of coming back stronger than before. In her industry, which is fashion, she has defied the norms and expectations and broken into a whole new sector. Swank explains, "We specialize in jeans constructed and catered to accentuate the curves of a black woman's body, pulling in the waist and emphasizing the butt without any trendy surgical procedures". Her use of plus-size models is contrary to the industry norm but has won her praise from delighted clients who are tired of having to live up to the unrealistic sizing imposed by the fashion industry. Swank adds, "When collaborating with influencers, we don't look for a certain image, we search for all kinds of girls in different sorts of sizes...[it's] more relatable...and it shows it's okay to be who you are".
Whatever the industry, and whatever the circumstances, failure does not have to mean the end of your career. For many, it marks the start– the point where you realize that you need to rise above adversity and develop a winning mindset. But to transition from failure to come back, it's critical that you learn from your mistakes. Oprah Winfrey realized her worth as an actress and presenter and decided to keep going. Steve Jobs returned to the scene of his previous defeat and turned it into a major win. Ebony Swank realized that she had overspent on her store and now cautions would-be entrepreneurs to be economical with their cash when starting out. If the COVID-19 pandemic has taught us anything; it's those lean companies, with cash reserves, are the ones that are most likely to weather the storm. If life has taught us anything; it's that fortune really does favour the bold.