Could US see another civil war? Over 40% Americans think so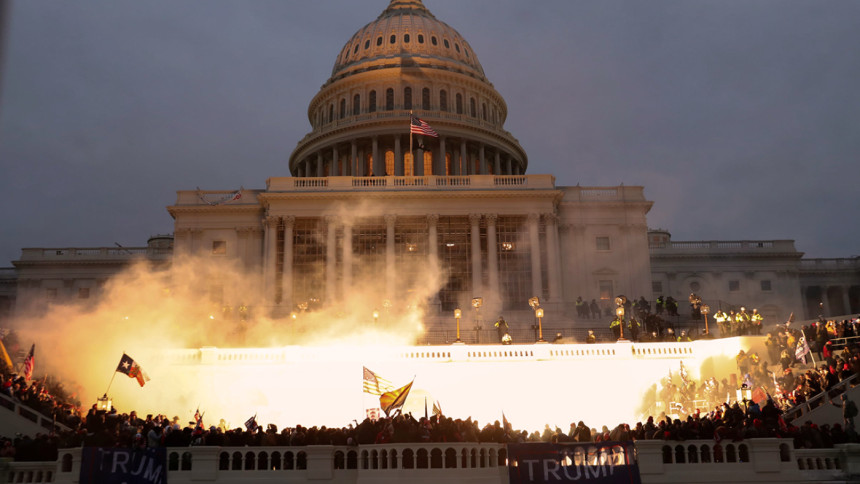 About 43 percent of American citizens believe a civil war could happen in the US within the decade, according to a new survey conducted by YouGov and the Economist.
Over two-fifth of the US citizens surveyed said a civil war was at least somewhat likely when they were asked how likely it is that there will be a civil war in the US within the next 10 years, Guardian reported.
The poll was conducted between August 20 and 23, 2022 among 1,500 adult Americans.
Around 40 percent of strong Democrats and independents agreed to this notion, while the figure was much higher among strong Republicans, a whopping 54 percent, according to the survey.
About 65 percent of all respondents said political violence rose since the beginning of 2021, while 62 percent opined that political violence would increase further over the next few years, the YouGov and the Economist poll also revealed.
Since the death of nine people have been linked to the attack on US Capitol building on January 6 last year, fears of political violence have grown, Guardian reported.
However, most experts opined it is unlikely that a full-scale armed conflict similar to the American Civil War of 1861-65, would take place.
Nonetheless, many of them feared a rise in political division and violence.
"Countries with democracies and governments as strong as America's do not fall into civil war. But if our institutions weaken, the story could be different," Rachel Kleinfeld, an expert on civil conflict at the Carnegie Endowment for International Peace, told the Guardian.