US places sanctions on Myanmar's defence ministry, banks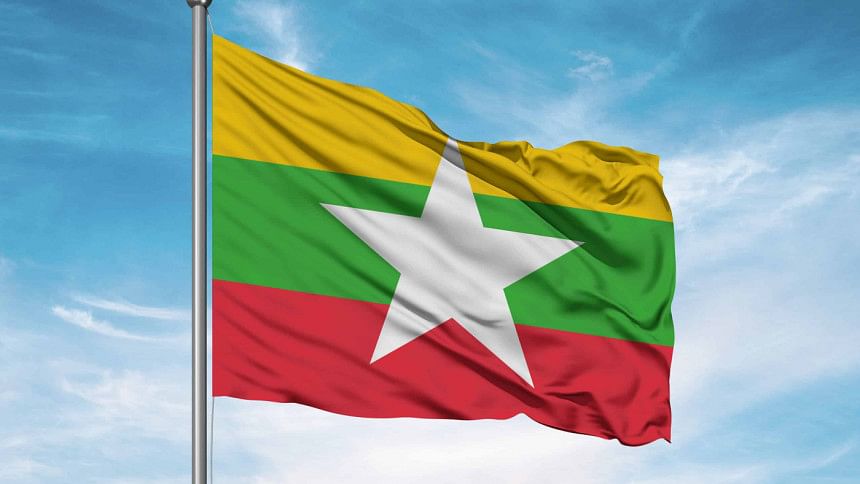 The United States today imposed sanctions on Myanmar's defense ministry and two banks used by the ruling military junta to buy arms and other goods from foreign sources.
The US Treasury Department said in a statement the military has relied on foreign sources, including Russian entities under sanctions, to purchase and import arms, equipment and raw materials to manufacture weapons to support its "brutal repression".
Washington accused the defense ministry of importing goods and materiel worth at least $1 billion since the 2021 coup in which the military leaders seized power.
State-owned Myanmar Foreign Trade Bank (MFTB) and Myanma Investment and Commercial Bank (MICB), were also hit with sanctions. The Treasury said they allowed revenue-generating state-owned enterprises, including Myanma Oil and Gas Enterprise (MOGE), access to international markets.
The banks receive and transmit foreign currencies for Myanmar's government.
"Burma's military regime has leveraged state-run access to international markets to import weapons and materiel, including from sanctioned Russian entities, to continue its violence and oppression," the Treasury's Under Secretary for Terrorism and Financial Intelligence, Brian Nelson, said in the statement.
The United States and other Western nations have imposed several rounds of sanctions on Myanmar's military leaders since they seized power in a coup in 2021, overthrowing the democratically elected government led by Aung San Suu Kyi and killing thousands of opponents in a crackdown.
A spokesman for Myanmar's military junta ahead of the announcement said it was not worried about any new sanctions.
Zaw Min Tun told the state media channel MWD on Tuesday the country has experienced sanctions before and they will not face losses if there are new ones on Myanmar state-owned banks.
He said the United States was "just doing this to cause difficulties in economics and politics".
"These kinds of things will cause unnecessary delays while we walk towards the multi-party democratic system."
The Bangkok Business News, cited Thai sources as saying the sanctions would hit Thailand and other countries in the region financially because of their connections with local banks.
The US Embassy said it had regular conversations with the Thai government on Myanmar including how to mitigate the impact of any sanctions on Thailand or other countries.
Experts say the sanctions on the banks, while short of targeting gas projects that are a big source of revenue for the junta, could have an impact on the junta's ability to fund its war against ethnic groups and insurgencies.
A February report by campaign group EarthRights International said the two banks were the Myanmar government's "foreign currency treasuries" and were now under junta control.
It said the junta relied on foreign currency to buy jet fuel, parts for small arms production, and other supplies that could not be bought with the Myanmar kyat, EarthRights said.
"As a result, sanctions against MFTB and MICB could contribute substantially to cutting off the junta's access to foreign currency, especially if combined with strong enforcement," it said.