Pak democracy at 'an all-time low'
Says Imran Khan in an interview with Sky News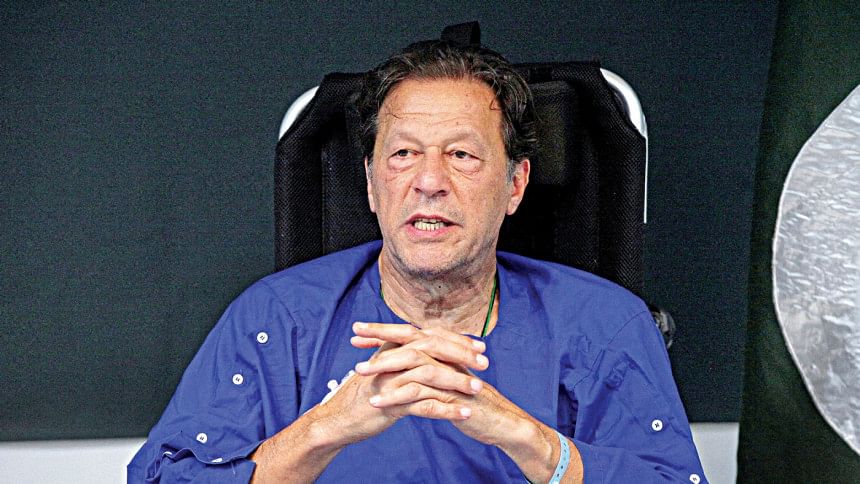 Pakistan's former prime minster Imran Khan has claimed democracy in Pakistan is at "an all-time low" in an exclusive interview with Sky News.
The PTI chairman said - in his first interview since being bailed - that the government is "petrified of elections" and they fear being "wiped out" by his party at the polls.
He continued: "So they have decided that the only way they will allow elections is if I am inside jail or killed."
Khan revealed that "there have been two attempts" on his life and his house was raided while he was detained. One of the "assassination attempts" was in November last year when Khan was shot in the leg during a rally in Punjab province.
Khan condemned "all violence" when asked about alleged violence by protesters. "Democracy is at an all-time low. The only hope we have is the judiciary," he said.
It comes after he was arrested earlier this week on corruption charges, then released on bail on Friday following a ruling from Pakistan's High Court.
On Friday, he said: "The first time they showed me an arrest warrant was inside the jail. It happens in the law of the jungle, the military abducted me. Where were the police? Where is the law? It's the law of the jungle. It seems there is martial law declared here."