Missile attack kills Bangladeshi sailor in Ukraine
A sailor of Bangladeshi flagged vessel Banglar Samriddhi, that remained stranded at a Ukrainian port, was killed after a missile attack on the bridge of the ship last night.
The deceased was identified as Hadisur Rahman, 3rd engineer of the ship, owned by Bangladesh Shipping Corporation, confirmed BSC Managing Director Commodore Suman Mahmud, reports our Chattogram staff correspondent.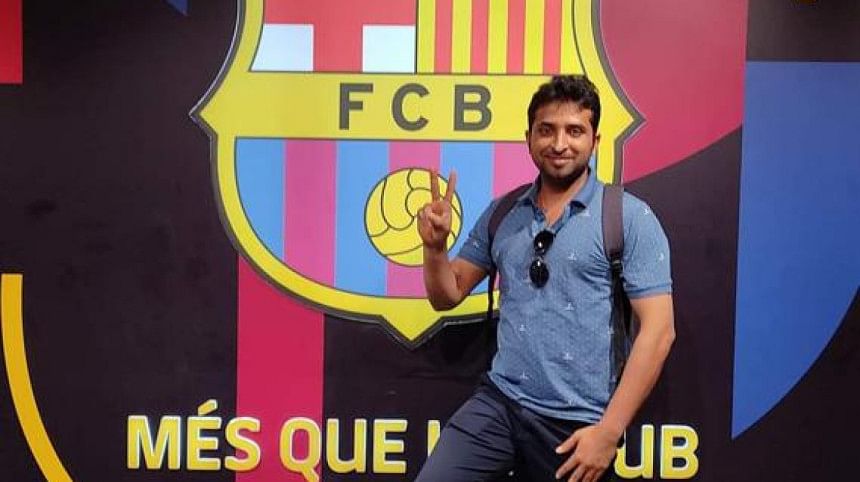 The ill-fated sailor was killed in a missile attack on the ship's bridge at 9:25 pm (BDT), Commodore Suman Mahmud told The Daily Star.
Other 28 crew members managed to douse the blaze immediately while the rest of the crewmen were safe, he said.
Sultana Laila Hossain, ambassador of Bangladesh to Poland, told The Daily Star that they were in communication with the crew members of the ship.
Asked whether the government took any initiative to shift the crew to a safer place, she said, "The shipping ministry can tell in this regard. If I get any instructions I will implement it".
The vessel reached the outer anchorage of Ukrainian port Olvia on February 23 to load ball clay.
As the conflict between Ukraine and Russia deteriorated the ship's owning company BSC cancelled the cargo load plan and directed the master of the ship not to berth at the port and shift to international waters.
But due to a delay in getting port clearance the ship failed to leave the port immediately and it got stranded as the port's operations halted after the Russian invasion.