Suspect charged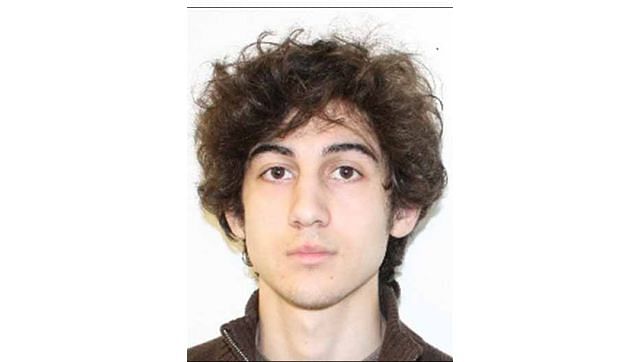 The two brothers suspected of bombing the Boston Marathon appear to have been motivated by a radical brand of Islam but do not seem connected to any Muslim terrorist groups, US officials said Monday after interrogating and charging Dzhokhar Tsarnaev with crimes that could bring the death penalty.
Tsarnaev, 19, was charged in his hospital room, where he was in serious condition with a gunshot wound to the throat and other injuries suffered during his attempted getaway. His older brother, Tamerlan, 26, died Friday after a fierce gun-battle with police.
The Massachusetts university student was charged with using and conspiring to use a weapon of mass destruction. He was accused of joining with his brother in setting off the shrapnel-packed pressure-cooker bombs that killed three people and wounded more than 200 a week ago.
Preliminary interviews with Tsarnaev indicate the two brothers fit the classification of self-radicalized jihadists, the source said. Dzhokhar has said his brother wanted to defend Islam from attack, according to the source.

The brothers, ethnic Chechens from Russia who had been living in the US for about a decade, practiced Islam.
Two US officials said preliminary evidence from the younger man's interrogation suggests the brothers were motivated by religious extremism but were apparently not involved with Islamic terrorist organisations.
Dzhokhar communicated with his interrogators in writing, precluding the type of back-and-forth exchanges often crucial to establishing key facts, said the officials, who spoke on condition of anonymity because they were not authorized to discuss the investigation publicly.
They cautioned that they were still trying to verify what they were told by Tsarnaev and were looking at such things as his telephone and online communications and his associations with others.
However, the criminal complaint shed no light on the motive for the attack.
The Obama administration said it had no choice but to prosecute Dzhokhar Tsarnaev in the federal court system. Some politicians had suggested he be tried as an enemy combatant in front of a military tribunal, where defendants are denied some of the usual constitutional protections.
But Tsarnaev is a naturalised US citizen, and under US law, American citizens cannot be tried by military tribunals, White House spokesman Jay Carney said.
Shortly after the charges were unveiled, Boston-area residents and many of their well-wishers including President Barack Obama at the White House observed a moment of silence at 2:49pm Eastern the moment a week earlier when the bombs exploded.