Fourth session brings first anniversary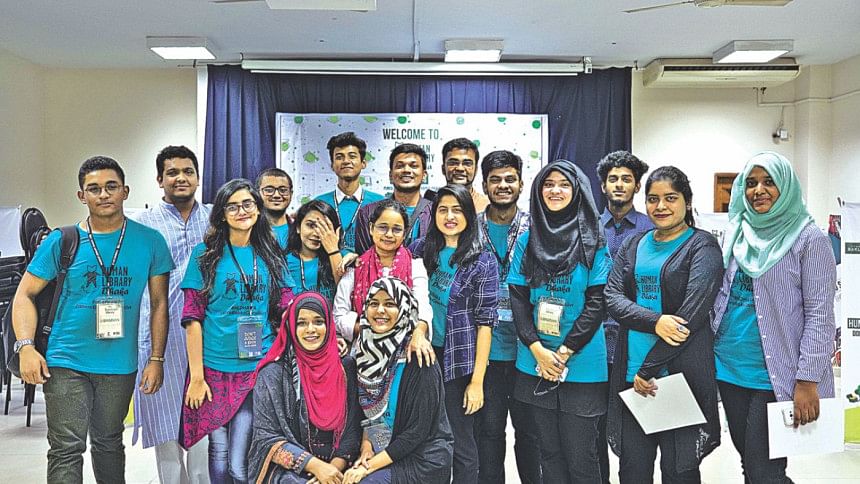 Human Library Dhaka organised its fourth installment at University of Liberal Arts (ULAB) on July 28, 2018. Also, the fourth session marked the completion of one year of Human Library Dhaka.
Human Library was developed in Copenhagen, Denmark, in the year 2000 by Ronni Abergel, Dany, Asma Mouna and Christoffer Erichsen. The project originally started as a platform focusing on curbing youth violence in the community. It has grown ever since, and considering that no two people are alike, the stories available are endless.
The Human Library Dhaka chapter was founded by Mushfiquzzaman Khan, Upoma Rashid, Rifa Tasfia Khan and Rafsanul Haque Hridoy.
The stories of the fourth session included, a wife's struggle of living with her husband who was a drug addict; a wheelchair cricketer; an ardent football player during the Bangladesh Liberation War; a young girl living with a chronic disease called lupus; a young girl's struggles while dealing with abortion and an addicted sibling; the success story of a college dropout; a foreign student's struggle to overcome the anxiety of living abroad and many more. Through such narratives, this internationally recognised initiative aims to create empathy and increase tolerance among members of the society.