Pogba 'Happy and Proud' at Manchester United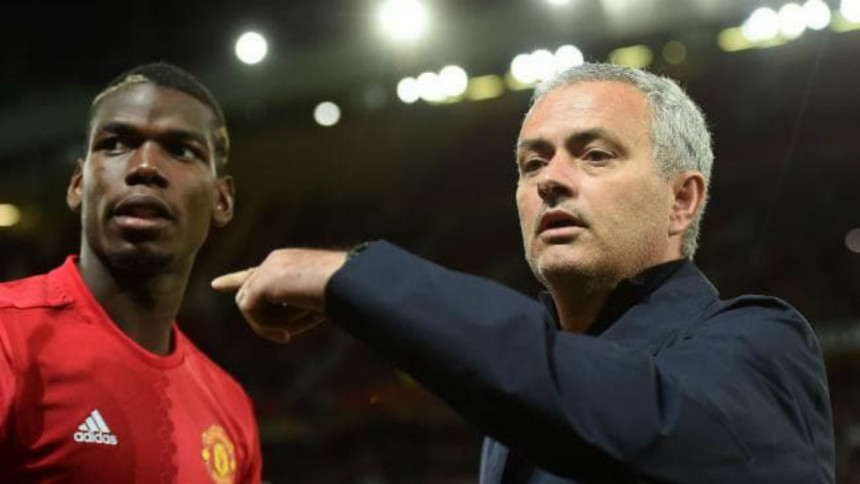 Coach Jose Mourinho insisted that France's World Cup winning midfielder Paul Pogba is happy to be back at Manchester United even as media reports had earlier claimed that he wanted a move away from Old Trafford.
Daily Mail even claimed that the midfielder had agreed terms with Barcelona. Pogba returned to Manchester United training on Monday ahead of United's opening fixture against Leicester City on Friday.
"My perception, he arrived Monday, happy, proud, a desire to work," Mourinho told a press conference.
"He worked amazingly well Monday, Tuesday, Wednesday. He's one of the players that I have to speak to, to see how physically and mentally he feels.
"But it's the same conversation as with [Ashley] Young, [Marouane] Fellaini, [Jesse] Lingard, it's the same.
The players who came back from the World cup may not have come back feeling hundred percent and Mourinho said he needed to gauge the players' situation to see how much they can contribute before the opening fixture.
"If they feel they can help us [against Leicester] – 20 minutes, 10 minutes, half an hour. We don't have many solutions and want to go with everything we have.
"I see [Pogba] very well but we need words with that small group to see if they can give us a hand. We have to try and get the best out of every player," the Manchester United coach concluded.