Bangladesh put 14 past Pakistan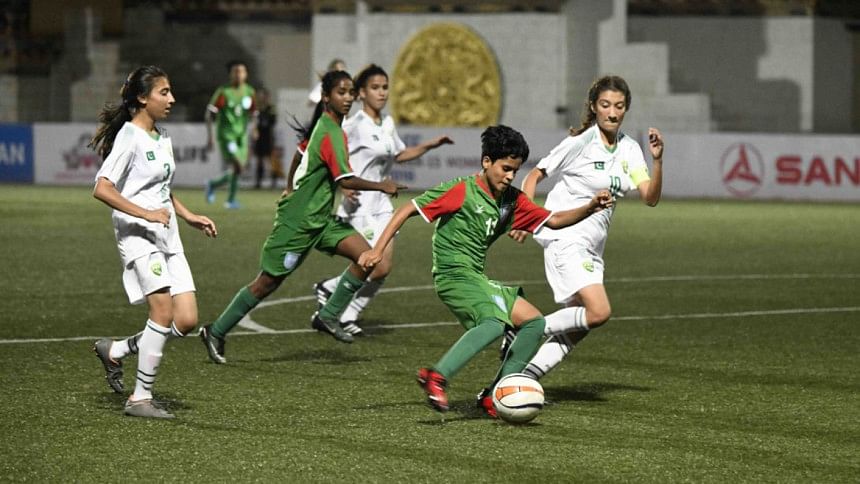 Defending champions Bangladesh began their SAFF U-15 Women's Championship campaign with a bang as they inflicted a massive 14-0 defeat on Pakistan in their opening match at the Changlimithang Stadium in Thimphu today.
Shamsunnahar Jr struck four goals and Tahura Khatun, Sajeda Khatun and Anai Mogini scored a brace each while Monika Chakma, Shamsunnahar Sr, Maria Manda and Akhi Khatun netted one each.
Incredibly, it was not even the biggest win for Bangladesh; the 15-0 result against Bhutan on way to winning to AFC U-14 Girls Regional Championship in 2015 still bears that mark of honour.
The girls in red and green simply toyed with their Pakistani counterparts, who were playing at this stage for the first time. Almost the entire 90 minutes were confined to Pakistan's half of the field, who were helpless and conceded six goals in the first half before watching eight more hammered past them in the second half. Bangladesh will play their group league game against Nepal Aughst 13. In the opening match of the tournament at the same venue India overpowered Sri Lanka 12-0.