'Bring Myanmar govt, military to justice'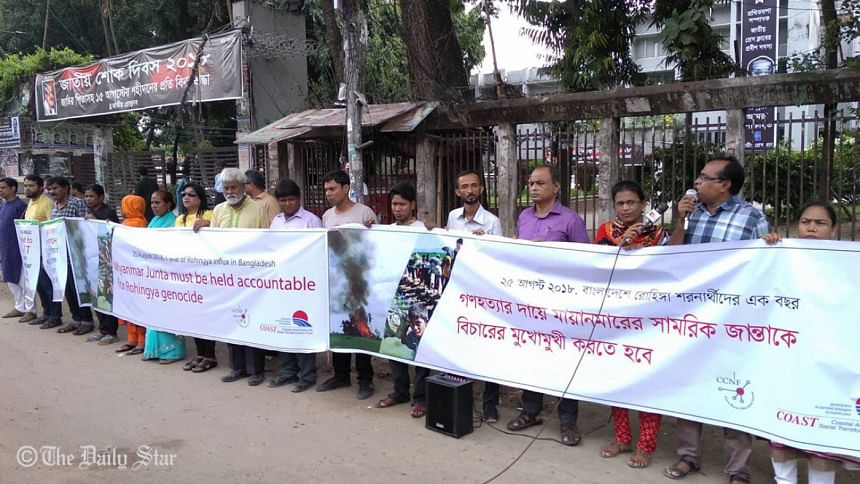 Marking a year of Rohingya influx, a group of civil society and NGO members today formed a human chain in front of National Press Club in Dhaka demanding justice for "genocide" carried out by the Myanmar government and military in Rakhine state.
The participants demanded that the perpetrators of the genocide carried out against the Rohingyas in Rakhine should be judged by the International Criminal Court (ICC ), according to a press release from the organisers.
They also urged the UN to be vocal against the atrocities against the Rohingya and facilitate compensation for the victims of arson, rape and murder.
Around one hundred civil society and NGO members took part in the human chain jointly organised by COAST Trust and Cox's Bazar Civil Society Organisations - NGO Forum (CCNF).
More than 700,000 Rohingya women, men and children fled from northern Rakhine State to neighbouring Bangladesh after August 25, 2017 when the Myanmar security forces launched a widespread as well as systematic assault on hundreds of villages.