Qulkhwani of Majid-ul Haque Friday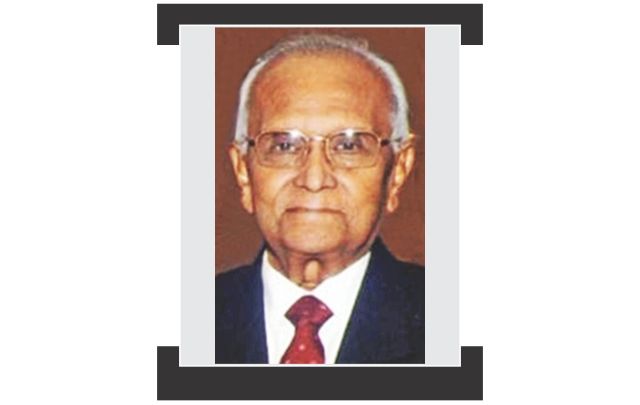 The qulkhwani of former minister Majid-ul-Haque will be held at Old DOHS Community Centre after Asr prayers on Friday.
Majid, also a retired major general, passed away at Apollo Hospital in Dhaka on Monday morning after suffering from lung infection. He was 87.
He was buried at Banani Military Graveyard on Monday afternoon after a namaz-e-janaza at the Allahu Mosque in Dhaka Cantonment.
His wife Mumtaz Jahan Zebun Nissa passed away 10 days before his death.
Former president Ziaur Rahman had appointed Majid-ul-Haque as minister for industries, railways and communications, and establishment for different terms during 1978 to 81.
He was also appointed as minister for agriculture during Khaleda Zia's 1991-1996 government.
Majid was elected twice as lawmaker from Magura-1 constituency on BNP tickets. He served as secretary of the industries ministry in 1974.
Majid had been a member of the BNP standing committee for a long time and played a vital role during the anti-Ershad movement.
Born on February 2, 1926 in Magura, Majid was recruited in the Indian Military Academy in 1947. It was the last batch of the academy under the then British government, said his son Istiaq Majid.
He rose to the rank of major general of the Pakistan Army in late 1960s, becoming one of the few Bangalees in the top ranking position of the then military chain of command.
Opposition Leader Khaleda Zia went to Majid's residence at Banani DOHS on Monday and offered sympathies to the bereaved family members.
In a condolence message, Khaleda said Majid played a pioneering role during the anti-Ershad movement.
His works for strengthening the democratic movement and organising the mass people would remain a source of inspiration for all, she added.
In another message, BNP acting secretary general Mirza Fakhrul Islam Alamgir expressed deep condolences at his death.
Majid left behind two sons, one daughter and hosts of relatives to mourn his death.