Pharmaceutical Industry and BITs of Bangladesh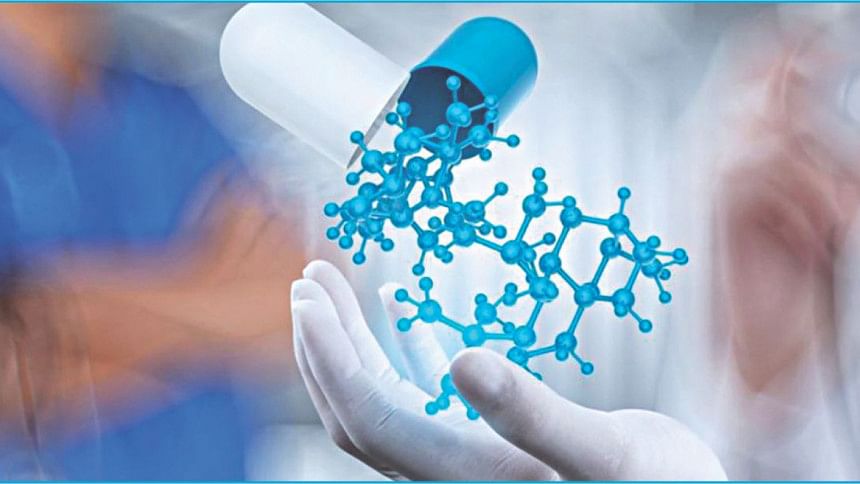 Pharmaceutical sector in Bangladesh is very stable and hugely encouraging for Foreign Direct Investment (FDI). This sector has been developing progressively over the last twenty years and the market size has reached $1.6 billion, which was ranked 2nd in terms of national gross value addition just after the Readymade Garments (RMG) in the fiscal year 2016-17. On 1st January 2018, the prime minister of Bangladesh declared the pharmaceutical product as 'the product of the year' for 2018.
This industry now satisfies not only 98 percent of the total domestic needs but also gets exported to over 140 countries, and the industry is dominated by local companies. Out of top ten players, nine are local and only one is a foreign company which is Sanofi-Aventis. Foreign corporations enjoy only 10.5 percent market share and they focus on some specialised products.
Two principal factors that enabled the local pharmaceutical industry to flourish both at national and global markets are TRIPS and the 1982 Drug Control Ordinance. The WTO Agreement on Trade-Related Aspect of Intellectual Property Rights (TRIPS), the Doha Declaration and the succeeding decisions of the council of TRIPS allowed all LDCs to have pharmaceutical patents immune from the ambit of patentability till 2016 (later the patent waiver period was extended up to 2033). This TRIPS flexibility has helped companies in operating in Bangladesh develop generic versions of pharmaceuticals that are under patent protection elsewhere and to sell these products in local markets or to other LDCs or non-members of WTO which have not implemented patent protection. The proper utilisation of this patent waiver flexibility made Bangladesh become the only LDC country with adequate pharmaceutical manufacturing ability and almost self-reliant.
However such exemption will no longer be permitted when the country will be finally graduating from LDC to the category of developing country. Along with the TRIPS flexibility, the introduction of the 1982 Drug Control Ordinance has also significantly contributed to the rising of the local pharmaceutical industry in Bangladesh. Under the Ordinance, foreign pharmaceutical corporations are restricted from importing and selling several listed pharmaceuticals in the local market.
As an LDC member of WTO, Bangladesh is exempted from patentability and is under no obligations to grant patent protection to pharmaceutical products. However, the country has signed a large number of BITs (32) with a view to attracting FDI. In many occasions, it concluded investment treaties based on incomplete information, analysis and overestimation of benefits of investment treaties not fully considering the necessity of striking a balance between investors' interests and the regulatory rights of the country under WTO laws.
Paradoxically, the country now offers two parallel systems of protection for Intellectual Property Rights (IPRs), one is under the TRIPS Agreement and the other is under the specific BIT. One study shows that most of the BITs of Bangladesh recognise IPRs as a covered investment, and hence patent right as an investment is guaranteed to be protected against expropriation. Thus foreign pharmaceutical MNCs, whose patent rights are limited, suspended, revoked or subjected to generic production, may challenge such regulatory measures of the Government before Investor-State Arbitration (ISA) with a claim of indirect expropriation under BIT.
Likewise, there are apparent conflicts between the right of Bangladesh as an LDC member not to grant the patent for pharmaceutical products and the right of the foreign investors to consider the same as an investment under the BITs of Bangladesh. Even though IPRs and protection of foreign investments have coexisted for decades, they presently stand at conflict with each other. Phillip Morris internationals and Eli Lilly have recently brought IP issues before ISA as protected investment under investment treaties and claimed for financial compensation against the expropriation of IPRs by Australia, Uruguay, and Canada respectively.  These claims created a new-fangled way for MNCs to litigate IRPs before ISA.
This might have the magnitude of a shift from compliance based remedy under WTO to monetary compensation under ISA. Such claims could possibly create havoc concerning TRIPS flexibilities on the pharmaceutical patents. If BITs are considered as lex specilise, the issue might have devastating effects on the pharmaceutical industry of Bangladesh. Therefore, the country needs to revisit all BITs and incorporate TRIPS-related public health exceptions in a separate provision or within an exceptional clause of the BITs with a view to defending the industry of the year 2018.
The writer is a Senior Lecturer of Law, Daffodil International University.