Rumi: "I cannot quit music even if I wanted to"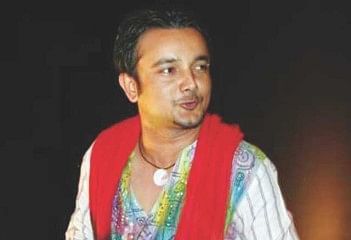 Rumi was a contestant in the first edition of the "Close Up 1" competition, where he beat thousands of competitors to emerge as one of the top 10 singers. He stole the hearts of both the audiences and the judges with his unique voice and singing style. Rumi's success in the competition ensured his place in the music scene.
As time progressed, Rumi became busier with his singing projects, which included concerts, live TV shows and also international events, where he was invited by Bangladeshi expatriates.
One of his songs, "Mati Hobo Mati" was an instant hit. He also got his fair share of the limelight when he performed with actress Tisha in a commercial for Citycell. The advertisement was made by Mostofa Sarwar Farooki.
However, just when his career was smoothly sailing upwards, Rumi suddenly decided to leave for the US. He took a two-year hiatus before returning to Bangladesh.
He is busy again with music and has already appeared in several live shows on TV. Rumi says, "Music is in my blood. I cannot quit music even if I wanted to, no matter where I am."
Asked what else he is doing abroad, the singer answers: "I'm studying sound engineering and editing. I want to hone my skills for the future and continue singing for the rest of my life."
Rumi is also busy working on a new album. He has already put his head together with close friends to finalise plans on the album, which will be titled "Rumi and Friends". "I want to do this new album with much care. I know that I have a large fan following in the country. They have faith in my music and I do not want to let them down. I'm looking forward to producing something good," Rumi informs.
Rumi says that the audience is always on the look out for good music, adding that music lovers will be appreciative if they are gifted with good songs.