Guerrilla bags 10 National Film Awards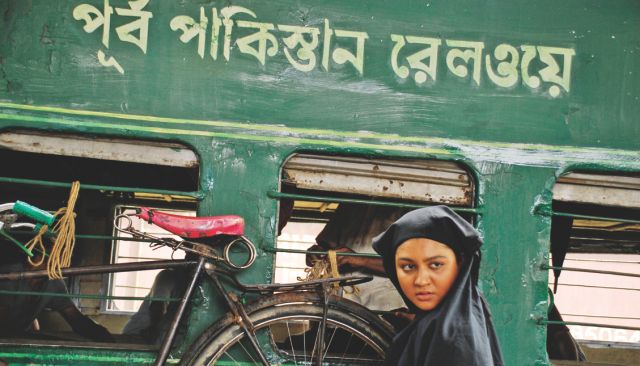 Joya Ahsan was awarded best actress for her role of Bilkis Banu in "Guerrilla".
"Guerrilla", the 2011 film on the Liberation War, took home a whooping 10 prizes -- including best film, best director and best actress -- at the Bangladesh National Film Awards 2011 ceremony, held at Bangabandhu International Conference Centre in Dhaka last Wednesday.
Producers Faridur Reza Sagar, Esha Yousuff and Ibne Hasan were named winners of the best picture, while Nasiruddin Yousuff picked up the best director honours. The award for best screenplay also went to him and Ibadur Rahman for the film based on Syed Shamsul Haq's novel "Nishiddho Loban". Yousuff picked up a third award for best dialogue.
Joya Ahsan, whose performance in the lead role of "Guerrilla" brought her much acclaim at home and abroad, received the award for best actress in a leading role. Shatabdi Wadud, the antagonist in the film, received the award for best actor in a negative role.
The other awards for "Guerrilla" went to Samir Ahmed for editing, Animesh Aich for art direction, Md. Ali Babul for makeup and Shimul Yousuf for costume.
A total of 25 awards were handed at the ceremony, including the lifetime achievement award to Razzak. "Amar Bondhu Rashed", another film based on the Liberation War and an adaptation of Dr. Muhammad Zafar Iqbal's novel with the same title, also picked up three awards. Ferdous picked up the best actor award for "Kusum Kusum Prem"; Alamgir and Bobita received awards for best actor and actress in supporting role for "Ke Apon Ke Por"; while Imon Saha was awarded as best music director.
"Guerrilla" had earlier won the Best Asian Film honour at the 2011 Kolkata Film Festival, and four prizes at the Meril-Prothom Alo Awards 2011.