2 indigenous girls 'raped' in Bandarban
Case filed against 3 'BGB men'; BGB denies allegation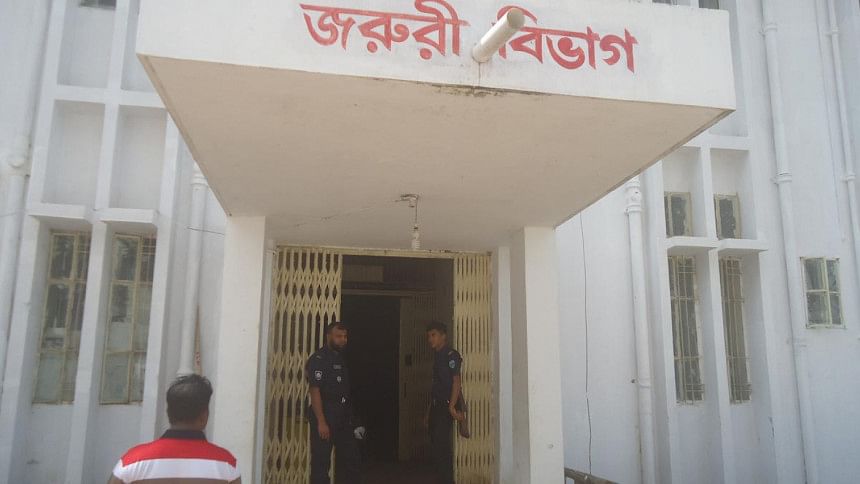 Two Tripura girls, aged 12 and 17, were allegedly raped by two members of Border Guard Bangladesh in Lama upazila of the district on Wednesday night.
In a case filed yesterday with Lama Police Station, the girls said a third BGB man stood guard as they were raped in a bush not far from their village.
BGB jawans Sumon and Maruf of Tirer Deva Camp were accused of raping and Nayek Rabiul of assisting, investigation officer of the case Sub-Inspector Abdullah said.
The men first offered the girls money for sex. They raped the girls after they rejected the offer, the SI said, quoting the case statement.
Lt Col Asaduzzaman, commanding officer of 11 BGB Battalion in Naikkhyangchhari, said he was looking into the matter.
He, however, suggested that the alleged rapes were rumours spread deliberately to make the authorities withdraw the Tirer Deva BGB camp.
Meanwhile, Bandarban Sadar Hospital, where the girls are admitted, has been heavily guarded by police, who are restricting the entry of reporters and NGO officials.
Rights activists and community organisers said the girls were virtually confined by police at the hospital.
"As the allegations are against three members of a security force [BGB], we are following a process of investigation," Said Zakir Hossain Majumder, superintendent of police in Bandarban.
Civil Surgeon Dr Aung Swi Prue Marma said, "We don't want to make any comment right now.... A medical board will be formed soon."
Grieving family members said the girls were called out of home on Wednesday by their neighbour Jonerun Tripura.
Jonerun, who was also accused in the case, took them to the three BGB men, they added.
After the girls went there, the BGB members took them inside a nearby bush and raped them, said a member of their family.
The accused BGB men also told the girls to keep the incident secret or face grave consequences, said an elder brother of one of the girls.
The accused were in uniform and carried firearms, elder brother of another girl said.
Daw Nai Prue Naly, a rights activist in the district, said, "We are concerned about their safety. Police didn't let us talk to the victims. They are in some sort of confinement in the name of police protection."