SC fixes Aug 12 to pass order on govt plea against Khaleda's bail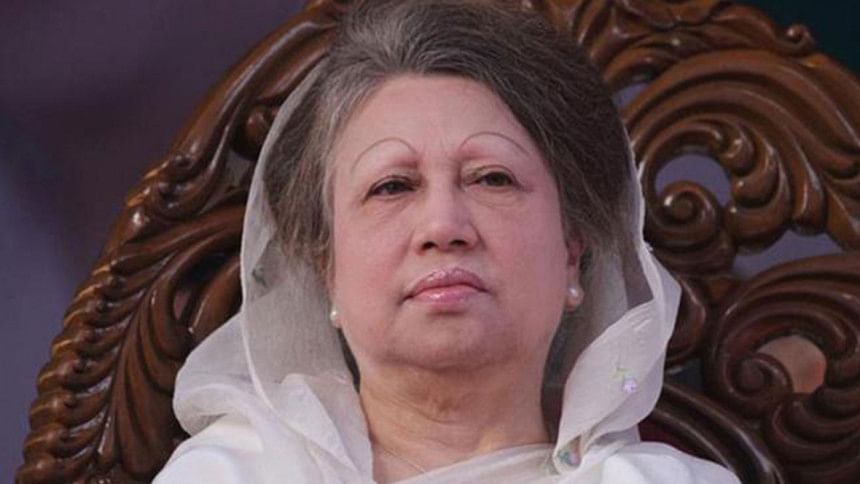 The Supreme Court today fixed August 12 for passing an order on a petition filed by the government seeking a stay on the High Court order that granted bail to BNP chairperson Khaleda Zia in an arson case filed in Comilla under the Special Powers Act 1974 in 2015.
A four-member bench of the Appellate Division headed by Chief Justice Syed Mahmud Hossain set the date after concluding hearing on the petition.
Attorney General Mahbubey Alam argued for the government while Advocate AJ Mohammad Ali, Barrister Moudud Ahmed and Barrister AM Mahbub Uddin Khokon appeared for Khaleda Zia.
The High Court on August 6 granted six months' bail to Khaleda Zia in the arson case.
The case was filed with Chouddogram Police Station in Comilla on February 3, 2015 after eight people were killed and 25 to 30 people were injured as a passenger bus was torched during anti-government agitations at Chouddogram area.
The government on August 7, this year, filed the petition with the Supreme Court seeking a stay on the High Court order of bail.
BNP Chairperson Khaleda Zia was sent to jail on February 8 after she was handed a five-year rigorous imprisonment in Zia Orphanage Trust corruption case.