Rape of 2 Tripura Girls: Police yet to arrest 3 accused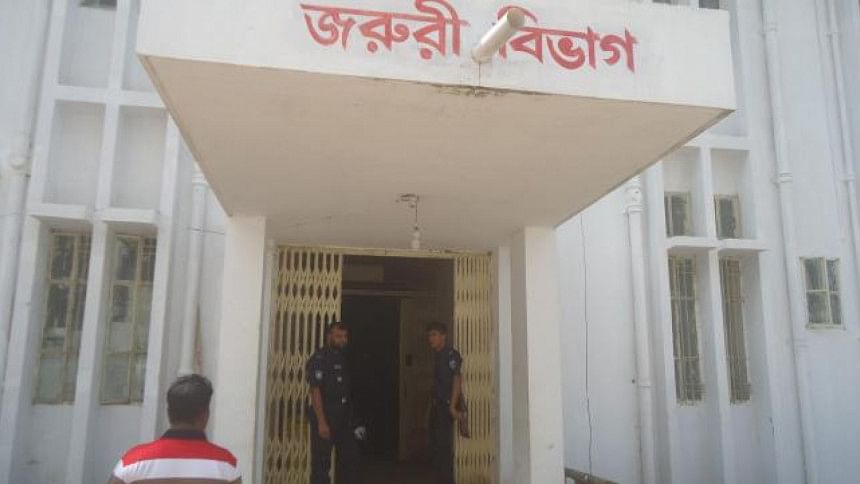 Police have yet to arrest the three BGB men accused in a rape case in Lama upazila of the district.
However, they arrested Jonerun Tripura, an indigenous woman, who was accused of calling the Tripura girls out of their homes and taking them to the alleged rapists. She was placed on a one-day remand by a court.
Zakir Hossain Majumder, superintendent of police in Bandarban, said police would decide whether to arrest the accused BGB men after receiving medical reports of the girls.
Two Tripura girls, aged 12 and 17, were allegedly raped on Wednesday in a remote area of the upazila.
In a case filed on Friday with Lama Police Station, the girls said they were raped by BGB jawans Sumon and Maruf of Tirer Deva Camp in a bush not far from their village.
Another accused Nayek Rabiul allegedly stood guard as they were raped.
A three-member medical team yesterday examined the girls at Bandarban Sadar Hospital.
Aung Swi Prue Marma, civil surgeon of the district, said the girls were referred to the Chittagong Medical College and Hospital for tests.
He declined to make more comments until seeing the reports.
Bandarban Sadar Hospital remained heavily guarded by police while the girls were admitted there. Police restricted the entry of reporters and NGO officials.
Asked, SP Zakir Hossain declined to comment on the matter.
The three-member team that examined the girls at Bandarban hospital consisted of Junior Consultant (gynaecologist) Sharmin Nahar, Medical Officer Ching Mra Sing and Nurse Riba Thanchangya, said the Civil Surgeon.
According to the case statement, the BGB men first offered the girls money for sex. They raped the girls after they rejected the offer.
Residents of the remote area told this correspondent that they knew the accused BGB men.  
Jahurlal, a grocery storekeeper of Banfur Bazar, said the three accused BGB men often came to his shop.
Lt Col Asaduzzaman, commanding officer of 11 BGB Battalion in Naikkhyangchhari, could not be reached over phone despite repeated attempts.