Global trade losing momentum in third quarter, WTO indicator shows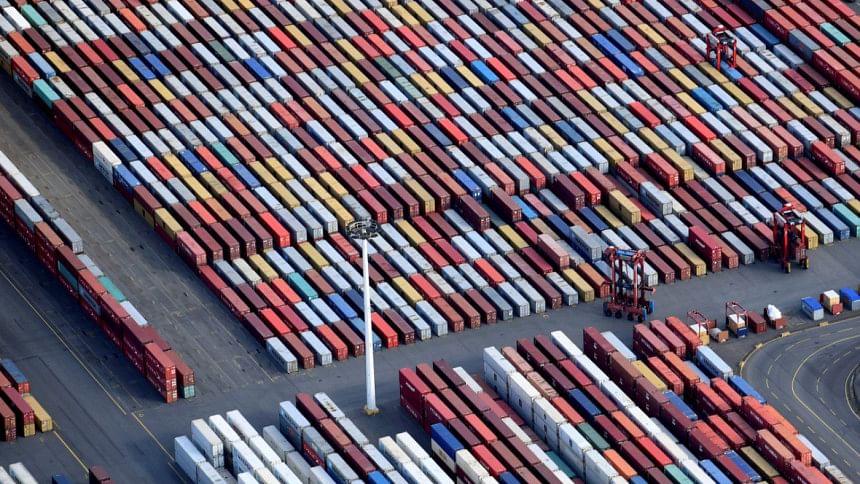 Lower export orders and car sales are likely to slow world trade growth in the third quarter, the WTO said, as a global tariff crusade by US President Donald Trump to protect American jobs begins to bite.
As the World Trade Organization's head warned that global trade was threatened, its quarterly outlook indicator - a composite of seven forward-looking indices - dipped to 100.3 from the 101.8 predicted in May for the second quarter.
That signalled "an easing of trade growth in the coming months in line with medium-term trends," it said on Thursday.
The latest figures for export orders and cars were 97.2 and 98.1 respectively. Trump has already imposed tariffs on imports of steel and aluminium from major US trade partners and signalled that vehicles are likely to be next.
To try to persuade China to change its economic model and reduce the US trade deficit, Washington last week proposed a higher 25 percent tariff on $200 billion worth of Chinese imports, Beijing proposed retaliating with tariffs on $60 billion of US goods.
"Global trade is under threat. Whether or not you call the current situation a trade war, certainly the first shots have been fired," WTO Director General Roberto Azevedo wrote in an opinion piece published by several newspapers on Thursday.
"The situation is extremely serious. Reciprocal trade restrictions cannot be the new normal. A continued escalation would risk a major economic impact... hitting the poorest hardest."