Brave souls in Savar
No safety gear, no training, no proper equipment. But they have brave hearts to help the workers trapped in a mangled mess of concrete and rods.
As the Rana Plaza tragedy unfolded, many ordinary people joined the rescue effort. A large number of students, street vendors, garment workers and religious leaders joined hands with fire fighters, army and police.
In some cases, the unequipped civilians were seen leading the desperate operation putting their lives at risk.
They entered the building by breaking the walls, and pulled out people -- dead or alive, while law enforcers were just busy controlling the crowd.
One of the brave men managed to rescue a pregnant woman alive. Another rescuer, without any medical knowledge, untangled a garment worker from the debris by cutting her leg.

Shah Alam
SHAH ALAM
A local electrician, Shah Alam joined the rescue operation on Wednesday morning. He said he pulled out 23 bodies and rescued 12 people alive.
He rescued several people who had somehow found themselves tied with electric cables. There was no cutter, so he cut the cables with his teeth.
"There was no light, no equipment. But we did not stop for a second," he told The Daily Star.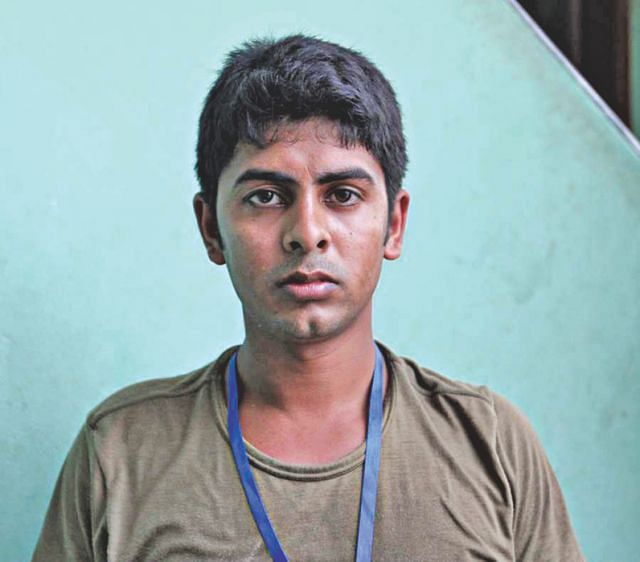 Abu Bakar
ABU BAKAR HAZRA
A 23-year-old BBA student of Pirojpur Government College, Abu Bakar Hazra joined the rescue effort on Thursday morning.
"I could not hold myself back when I saw the footage on TV. So I decided to come to Dhaka to join the rescue operation as I have experience of working with a rescue team in Bagerhat during the Cyclone Sidr [in 2007]," he said.
He entered the crumbled building through a small hole where no one, even the trained fire fighters, dared to go.
"A female garment worker was bleeding inside. I was continuously calling for a doctor who can stop the bleeding, but no one dared to go inside," Abu Bakar said, adding that he then pulled out the worker himself from a pool of blood.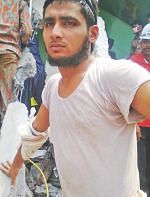 Salman
SALMAN
"Allah is great…no worries. I'm going down, please answer back when I call for help. I shall bring him out Inshallah," Salman told the other rescuers as he entered the building on hearing someone screaming from the rubble.
Salman, a student of Natun Bazar Jamia Madania Madrasa at Baridhara in the capital, went to Savar on Wednesday evening along with his classmate Nazrul Islam.
"Actually I came here to donate blood, but they did not take my blood due to insufficient blood transmission equipment," Salman said, "Having failed to donate blood, I decided to join the rescue operation to save as many lives as possible."