Port City finally getting central sewerage system, 59 years after CWASA formed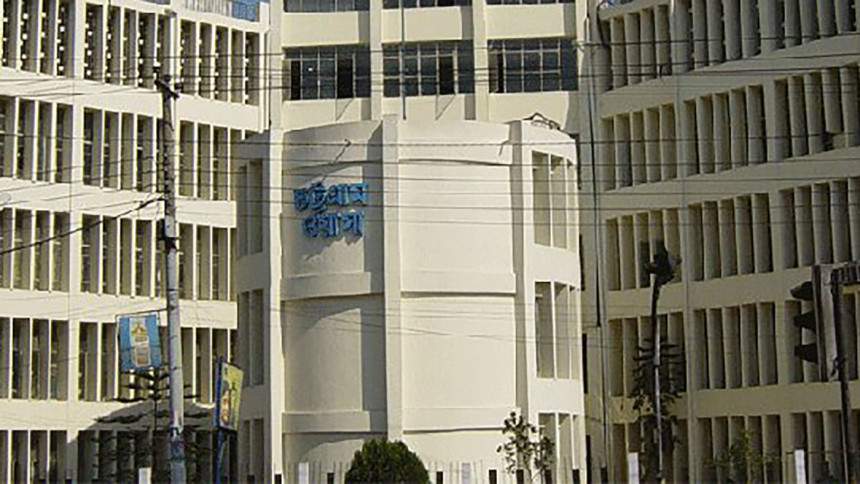 Fifty-nine years after Chittagong Water Supply and Sewerage Authority (CWASA) was formed, Port City residents are finally getting a central sewerage system.
An agreement has already been signed between CWASA and the South Korean company TAEYOUNG Engineering and Construction Limited to implement Package-1 of Sewerage Treatment Plant (STP) at a cost of Tk 2,627.93 crore, said CWASA officials.
The agreement was signed on January 11, by AKM Fazlullah, managing director of CWASA, and Lim, contractor representative of TAEYOUNG Engineering.
The South Korean firm was approved by the Cabinet Committee for Government Purchase (CCGP) on December 1, 2021.
"We have sent an approval letter to Prime Minister's Office mentioning the details of the plan and after getting green signal from the office we signed the agreement to start the work," said Project Director of Package-1 of STP of CWASA, Mohammed Ariful Islam.
Ariful told The Daily Star, "There will be no need for septic tanks in any building in the city as all household septic waste will be directly dumped into the sewerage treatment plants securing the environment after completion of the project in 2025."
"Now the waste is being dumped into the Karnaphuli and Halda rivers through big drains and canals in the city -- contaminating the environment," he said.
The sewage treatment plant will be set up on 165 acres of land in the city's Halishahar area and the STP will be implemented in phases dividing the city into six zones. A total of six plants will be installed in the zones. In Package-1, out of 41 wards, 2 million urban dwellers of 11 wards will be brought under the sewerage system, Ariful told this correspondent.
"However, due to unplanned urbanisation and narrow roads, pipelines of STP can't be laid in 30 percent area of the city, so these areas will be out of the sewerage system. In this case, waste will be collected from those areas through vehicles," he said.
Since its inception in 1963, CWASA did not take measures to solve the sewerage problem.
Chittagong Municipality which began its journey with formation of Chittagong Municipal Committee in 1863 introduced drainage system in the city, but had not taken steps for removing sewerage garbage. Currently, Chattogram City Corporation collects garbage from households and dumps those in Munir Nagar and Jalalabad dumping grounds.
Besides, wastage of septic tanks of nearly 60 lakh people of the port city directly go into the Karnaphuli and Halda rivers.
According to sources at WASA, the sewerage project (Package-1) of Chattogram metropolis was approved by the Executive Committee of the National Economic Council (ECNEC) at the end of 2018. The main objective of this project is to build a sewerage system for Chattogram dwellers through construction of proper sanitation facilities.