Railway's east zone reels from manpower crisis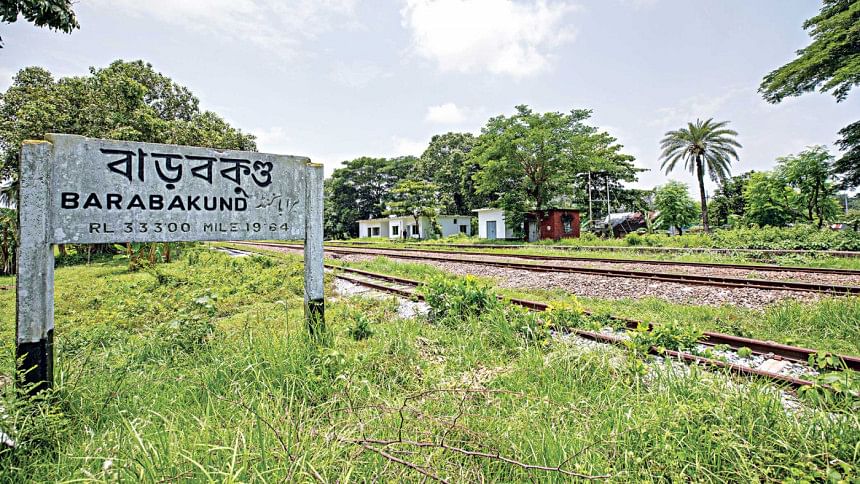 Authorities of Bangladesh Railway's (BR) east zone have closed down 46 of the 228 railway stations due to severe workforce shortage. This has resulted in delays of over 30 minutes on different routes of the zone.
Apart from that, revenue collection has dropped significantly, as ticket counters of those stations are non-operational, BR officials said.
"Revenue collection of the railway has decreased. In addition, equipment and resources of the closed station are being wasted due to lack of maintenance," said Nazmul Hasan, chief commercial manager of east zone.
The Dhaka-Chattogram rail line, the most important corridor of the railway network, also constitutes a major part of the Trans-Asian Railway.
BR officials said Subarna Express, which is supposed to take five hours for the Dhaka-Chattogram trip, takes around six due to the closed stations.
According to BR data, the workforce shortage has reached such a severe level that 10 of the active stations remain open for only eight hours a day. There are 350 station masters in the east zone, against a requirement of 667.
Omar Faruk, a loco-master, told The Daily Star, "We always run trains slowly while passing by the closed stations for safety, because there are no employees there to direct us. As a result, we usually take more time for a trip."
Although a train's normal speed should be 72 kilometres per hour, loco-masters have to decrease that to 48 kilometres while passing by, Faruk said.
Not only Subarna Express but trains of east zone's different routes also take extra time.
Officials said 10 employees are needed for smooth functioning of any station, but several stations are running with only three or four employees, who are under huge workload.
In 2009, BR closed the century-old Barabakunda station in Chattogram, due to a station-master crisis.
Zakir Hossain, additional chief operating superintendent of east zone, told this newspaper, "Due to lack of staffers, we are not able to run uninterrupted trains. We need to make stations functional to ensure smooth movement."
Jahangir Hossain, general manager of east zone, said the railway has started recruiting new assistant station masters. Once the new workforce is recruited, the stations will be opened gradually.
Md Mozammel Haque Chowdhury, secretary general of Bangladesh Passengers Welfare Association, said, "It is possible to travel through Dhaka-Chattogram in five hours with the current capacity. But railway authorities have decreased train speed on various pretexts. As a result, passengers are being deprived of proper services."