Jatri Kalyan Samity seeks railways minister's resignation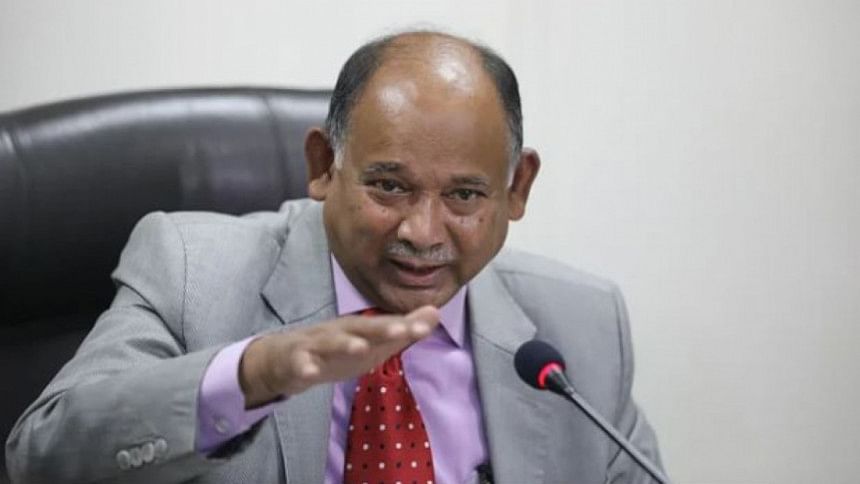 Bangladesh Jatri Kalyan Samity, a passenger welfare platform, today sought resignation of Railways Minister Nurul Islam Sujan for lodging complaint through his wife against travelling ticket examiner (TTE) Shafiqul Islam who fined three individuals travelling without tickets.
The platform secretary general Mozammel Hoque Chowdhury came up with the demand in a statement sent to media today.
The organisation demanded the resignation of the minister for giving unethical order through his wife in the ministry's work, said the statement.
The passenger welfare platform also demanded to stop reckless interference and unlawful instructions from the ministers' wives in ministries and departments and the lobbying trade.
Mozammel Hoque Chowdhury said in the statement when the prime minister is constantly fighting against corruption and irregularities by announcing the zero-tolerance policy against corruption, the irregularities and corruption in various departments due to illegal orders of the wives of some ministers are now in skyrocketing.
Shafiqul Islam, a TTE of Bangladesh Railway's (BR's) Pakshey division in Pabna's Ishwardi upazila, was suspended on Friday, a day after he fined the three people who boarded the Dhaka-bound "Sundarbans Express" at Ishwardi junction without tickets.
Railways Minister Nurul Islam Sujan today admitted that his wife lodged complaint against the travelling ticket examiner (TTE) and the three passengers are his relatives.