Dhaka-Mawa-Bhanga Expressway tolls: Tk 220 for 4-wheel-drive vehicles, Tk 140 for sedans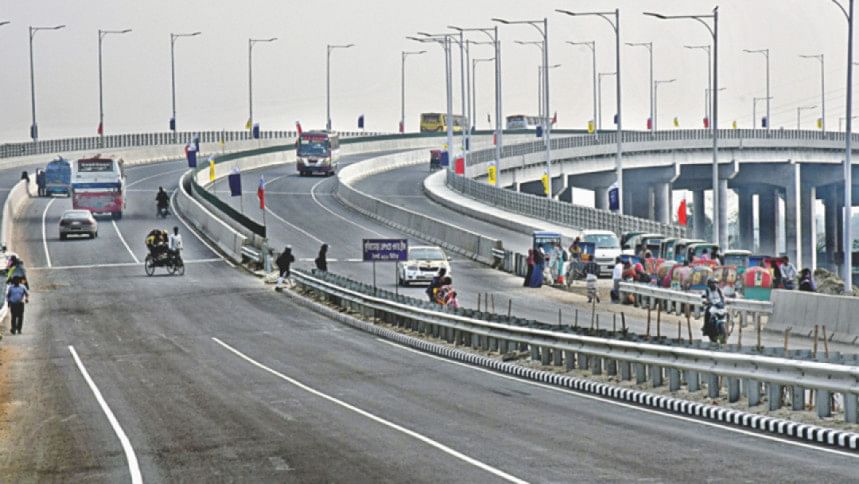 The authorities have fixed a toll rate for Dhaka-Mawa-Bhanga Expressway today (June 29. 2022).
The rates will be effective from July 1, the Road Transport and Highway Division today issued a circular in this regard.
According to the circular, a trailer will have to pay Tk 1,690, a heavy truck Tk 1,100, a medium truck Tk 550 and a mini truck Tk 415 as toll to cross the expressway.
A microbus and minibus will have to pay Tk 275 and Tk 220 respectively while four-wheel-drive vehicles, sedan car and motorcycles will have to pay Tk 220, Tk 140 and Tk 30 in that order.