Supporters gathering at Golapbagh field for BNP rally
Rab, police visit the venue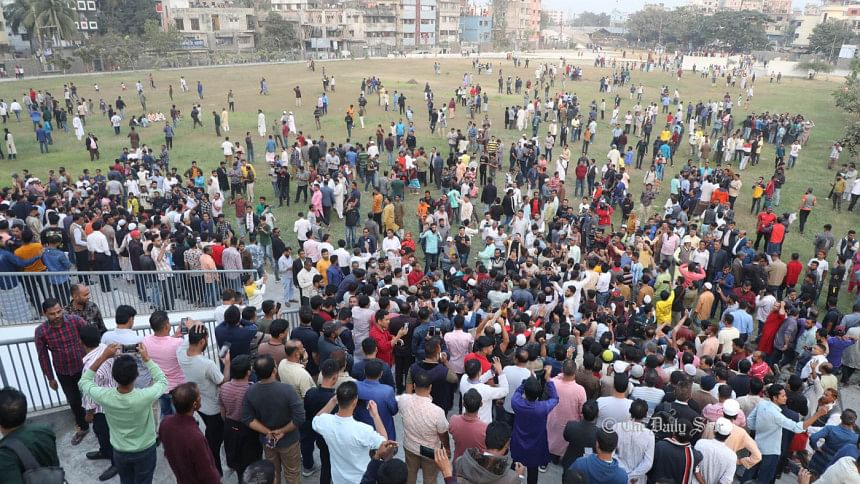 BNP supporters have started thronging Golapbagh field in Dhaka from this afternoon to join the party's December 10 rally.
The development came after BNP secured verbal permission from the authorities to hold the rally at the ground tomorrow.
BNP Vice-Chairman AZM Zahid Hossain confirmed the development to The Daily Star.
By 4:30pm, 500 to 700 people had gathered there and many more in small groups were seen thronging the venue, our staff correspondent reports from the spot.
The supporters were also chanting slogans.
Apart from this, some people were seen roaming outside the field.
RAB, POLICE INSPECT VENUE
During a visit to the field, Farid Uddin, commanding officer of Rapid Action Battalion-10, at a press briefing said they found some loopholes in security as there are some highrise buildings and under-construction buildings around the field.
Both police and Rab members will try to tackle those risks, he said.
Earlier around 2:00pm, a team led by Dhaka Metropolitan Police (DMP) Commissioner Khandker Golam Faruq went to visit the venue.