Jubo League holds rally at Farmgate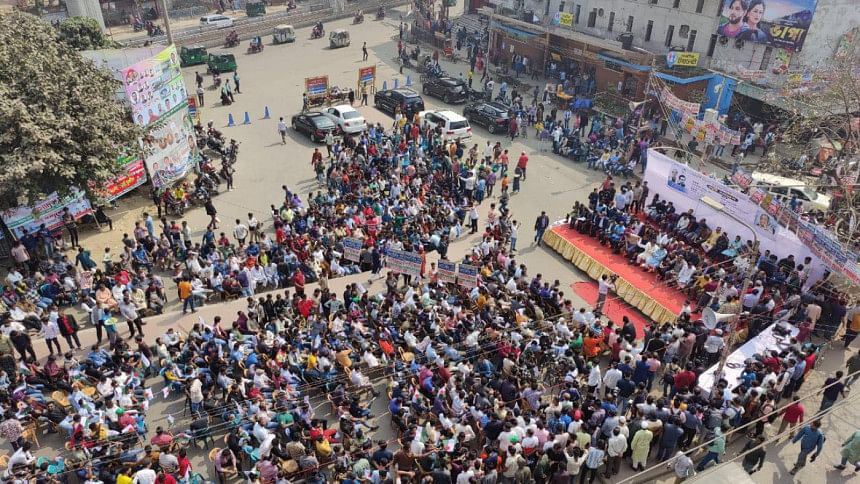 The leaders and activists of Jubo league, the youth front of the ruling Awami League, held a rally at Farmgate in Dhaka today.
Sheikh Fazle Shams Parash, chairman of Jubo League, was present at the rally, which was held as part of the AL's "peace rally" programme.
Holding banners and placards, hundreds of leaders and activists were seen gathering at the venue in processions since morning.
The AL has decided to hold the rally in Dhaka and five other metropolitan cities -- Mymensingh, Chattogram, Sylhet, Khulna, and Rangpur -- in an apparent bid to counter the BNP rallies at the divisional headquarters across the country.
In Dhaka, the BNP rally will be held in front of the party's Nayapaltan headquarters around 2:00pm while the AL's Dhaka City (south) unit will hold its rally on the premises of Kamrangirchar Hospital to denounce "BNP's terror and anarchy" around 3:00pm.
The BNP rallies are aimed at garnering support for its 10-point demand, which include holding the next national election under a non-partisan government.
The AL central committee members of the party have asked local leaders and activists in those cities to keep an eye on BNP's activities, insiders said.