Army, police beef up vigilance on Padma Bridge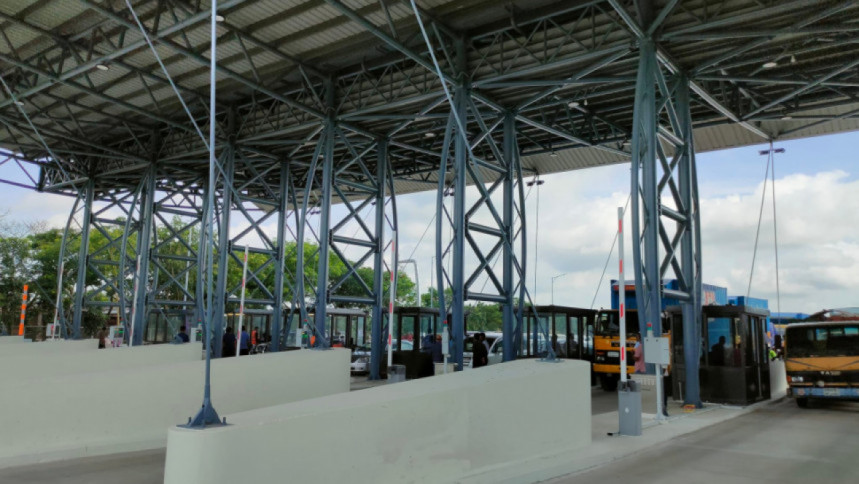 Members of the Bangladesh Army as well police personnel today (June 27, 2022) beefed up vigilance to prevent any untoward incident on the Padma Bridge on the second day after the inauguration of the megastructure.
The law enforcers were today seen setting up check posts in front of the toll plazas on both ends of the bridge. Police and army personnel were also seen patrolling the main bridge on vehicles. Policemen were seen also patrolling the bridge on foot, reports our Munshiganj correspondent from the spot.
No cars were allowed to park on the bridge. The patrol team went and warned whenever anyone tried to stop vehicle on the bridge. Besides, the police did not allow motorcycles to enter the bridge as per the government's ban against plying motorcycles on the bridge as announced yesterday.
Announcements were made with loudspeakers from the toll plazas all day long so that motorcycles do not come near the toll plaza.
Earlier today, more than 50 motorcycles went to the Mawa Toll Plaza and tried to enter the bridge around 8:00am. As they were barred from entering the bridge, they stopped vehicle movement on four lanes towards Zajira for about 30 minutes until army personnel moved them to bring the situation back to normal.
The motorbike riders then went to Shimulia Ghat and crossed the Padma River by ferry. A similar incident happened again in the afternoon around 4:00pm, but the motorcycles were not allowed to enter the bridge and had to leave at one point.
The ferry, however, did not run for the rest of the day.
Also, three people were injured when a truck carrying 136 sacks of onion hit the fencing on the viaduct road of Padma Bridge on Mawa end this afternoon.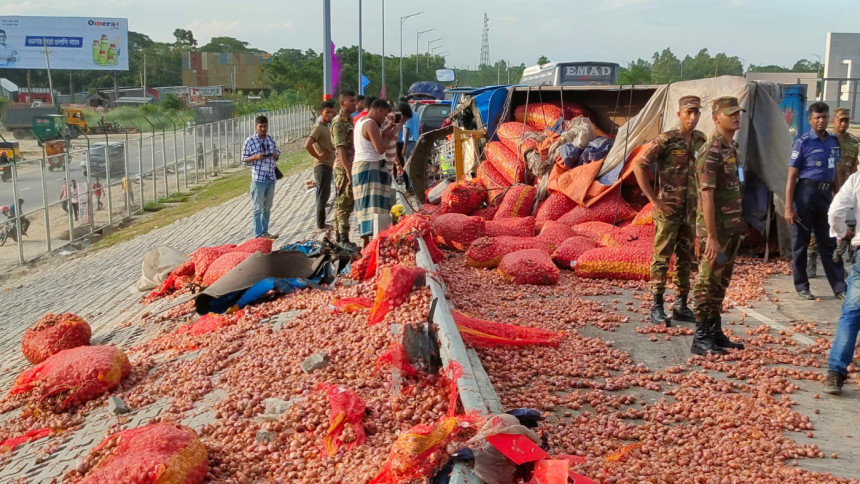 Sergeant Sohel Hasan of Mawa Traffic Police Outpost said more than 500 motorcycles were prevented from entering the bridge from Mawa end in the morning.
There is a police patrol team on the main bridge, while traffic police personnel are on duty near the toll plazas, he also said, adding that work is being done to implement different instructions of the bridge department.
Security teams from the army, police and the bridge department are monitoring the overall situation on the bridge and vehicular movement has been mostly normal throughout the day, said Mahmudur Rahman, executive engineer of Bangladesh Bridge Department.