Unlike BNP, AL never runs away, PM says at Rajshahi rally
Seeks vote for boat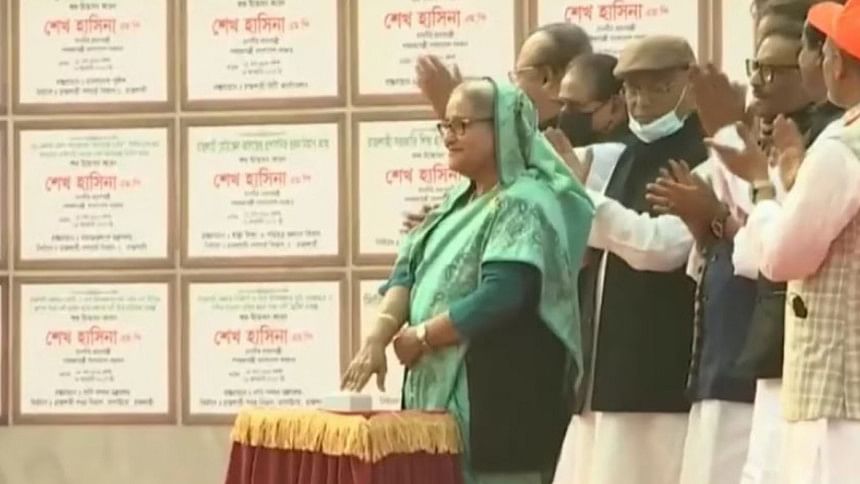 Prime Minister Sheikh Hasina, also president of the ruling Awami League, today said AL leaders do not flee the country but BNP leaders do resort to running away when faced with criticism or crisis.
"AL never escapes; it works with people," Sheikh Hasina said while addressing a public rally at Madrasa Maidan in Rajshahi.
"We brought back Tk 40 crore laundered by them [BNP leaders]. Can Tarique [Rahman] say something about this," she said. "When AL comes to power, people's fate changes."
The PM also sought vote for boats and said no one would remain landless in the country, she assured.
In her speech, the PM also said she inaugurated 26 development projects in the city and district.
This was the PM's first public rally in the district in five years.