Too good to be true!
Syndicate extorts crores using fake website advertisements, 3 held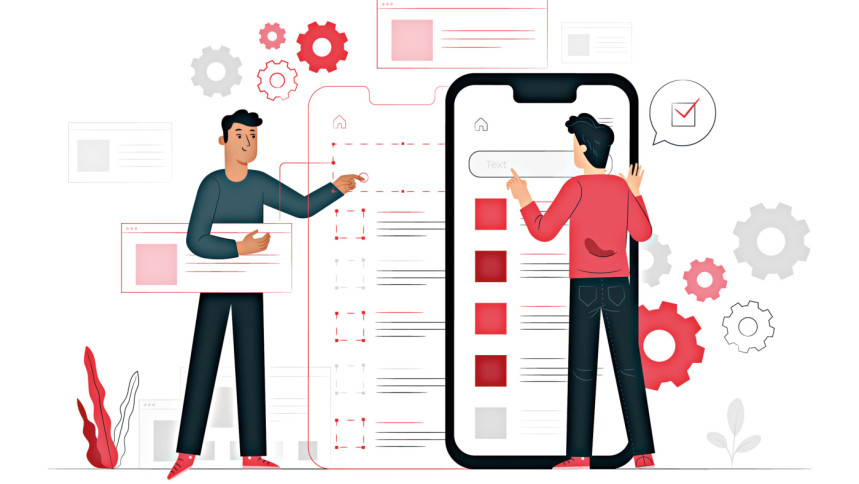 Watch 25 advertisements online and earn Tk 300, or 12 for Tk 140 daily.
Circulating such advertisements on social media, a syndicate has extorted around Tk 1.60 crore from around 1,600 people in Dhaka and nearby districts.
Cyber and Special Crime Division DB has disclosed the fraud, following the arrest of three members of the syndicate from Dhaka and nearby districts recently.
The arrestees are Rubel Hasan (28), Mahim Ahmed Munna (21) and Rojina Akter (23).
Police recovered three cell phones and six SIM cards from their possession.
To commit the fraud, Rubel designed a website "www.rewardrupee.com" and claimed that it is an Indian company recruiting agents for Bangladesh.
To avail the offers, one had to become a member of this online platform by taking either "Standard" or "Basic" schemes, costing around Tk 10 and five thousand respectively.
Rubel then appointed nine agents to sell the packages "Standard" and "Basic" and got around 1600 members onboard.
Initially, the arrestees gave some of the promised money to the members over a couple of weeks.
But when their acquired amount crossed Tk 1.6 crore, they shut off operation of the site and stopped communicating with others, Junaed Alam Sharker, additional deputy commissioner of DB's cyber and special crime, told The Daily Star yesterday.
Agents used to receive Tk 500 and seven percent commissions for each new member they added to the schemes, he said.
"We have got details of some five to six people involved with the scam, who are now on the run. A drive is currently underway to arrest them," said the DB official.
When asked about where the money went, ADC Junaed said arrestee Rubel has bought some lands and built houses as well.
"We are currently working to collect details of the expenses," he added.