Social Media: Government to launch 'lawful interception'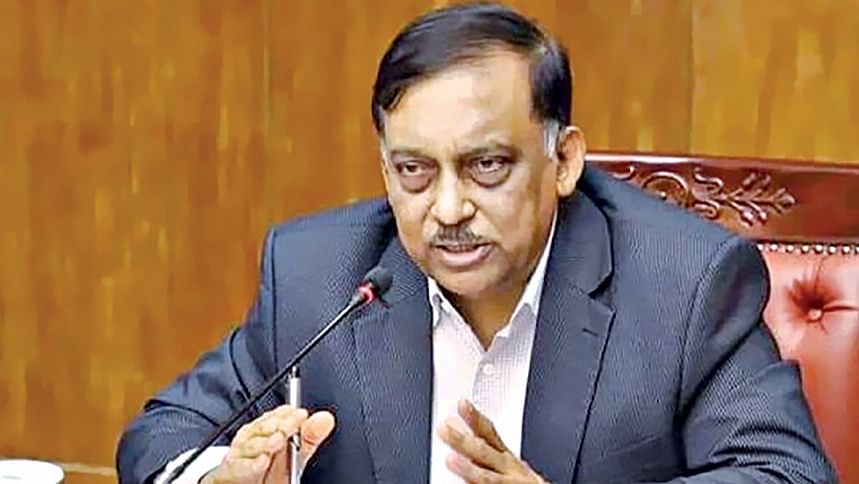 The government has taken initiative to introduce an "Integrated Lawful Interception System (ILIS)" to monitor social media and thwart various anti-state and anti-government activities, Home Minister Asaduzzaman Khan Kamal told parliament yesterday.
He was responding to a query from Awami League MP from Dhaka-10 Shafiul Islam, who wanted to know whether the government would increase vigilance to thwart local and foreign conspiracies.
The minister said law enforcement and intelligence agencies were working relentlessly to foil any kind of conspiracies against the country.
"Besides, modern technology like Open Source Intelligence Technology [OSINT] has been included in the National Tele­communication Monitoring Centre [NTMC under the home ministry] to prevent anti-state and anti-government activities through monitoring social media …."
According to sources, the NTMC uses OSINT to track mobile and land-line phones to identify and locate suspects.
Home ministry sources said devices for remote interception of calls, rogue BTS identification, dark and deep web monitoring, and content blocking and filtering have been purchased.
Social media monitoring tools require less time to process data and reveal sources. The OSINT supports collection and analysis of relevant and targeted information for a variety of needs, they said.
Earlier, the NTMC had purchased "Vehicle Mounted Data Interceptor" to help combat militant activities and also beef up security for the country's important persons, according to sources.
NID JOB UNDER HOME
Explaining the logic behind bringing the jobs related to national identity cards under the home ministry, Asaduzzaman told parliament that the Election Commission has no involvement in the use of NIDs except for polls.
In reply to a query from Gonoforum MP Mokabbir Khan, the home boss said, "The national identity registration process is done under the executive department in almost all countries in the world. In view of the reality, it should be under the executive department in Bangladesh.
"For this reason, the process of bringing it [issuance of NID cards] under the security service department of the Ministry of Home Affairs is ongoing."