Skyscraper as tall as 1km: Innovative concept from a Bangladeshi engineer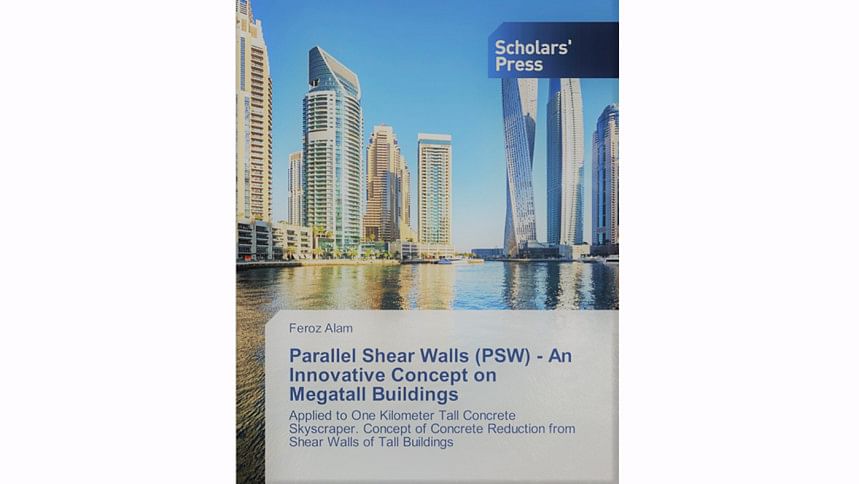 It may surprise many to know that in the global race to build the tallest skyscrapers, two Bangladeshis have made towering contributions.
Bangladeshi structural engineer and architect, Fazlur Rahman Khan, introduced an important structural system in the 1960s that made the construction of 140-storied buildings possible.
Following in the footsteps of Khan, now another Bangladeshi engineer, Feroz Alam, has come up with a structural concept that would allow for the construction of a 264-storied structure or a skyscraper as tall as one kilometer.
Alam's book "Parallel Shear Walls (PSW)-An Innovative Concept on Mega tall Buildings" published in 2016 has already captivated the structural engineering world. His book ranked 26 out of the 100 structural engineering publications of all times, according to Bookauthority.
It is also ranked 60th among the 100 best-selling books on structural engineering.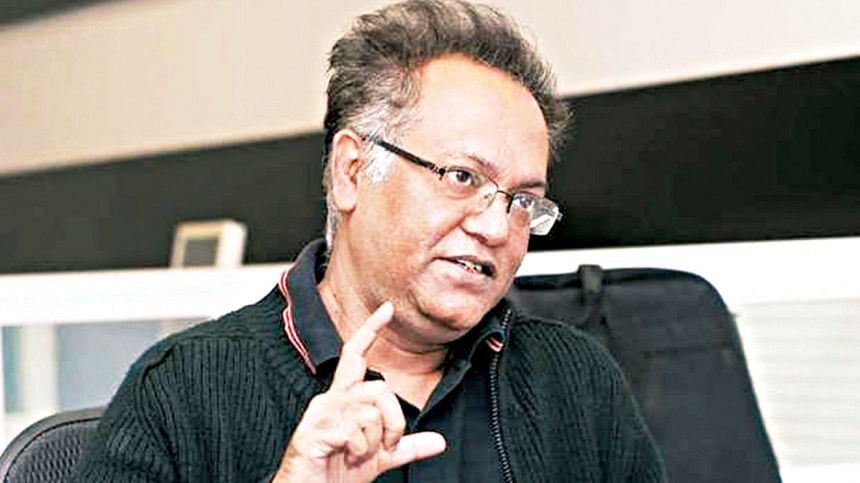 Due to the growing demand, Alam's book has been published in nine languages -- English, French, German, Italian, Spanish, Dutch, Polish, Portuguese, and Russian.
The novelty of Alam's invented concept is the use of "parallel shear walls" instead of "columns in buildings".
While the column transfers vertical load from top to the bottom, shear wall -- a special type of concrete wall -- can resist horizontal force in a building due to its sheer strength.
"I have shown in my structural concept that it is possible to build a 3,262 feet high (one kilometer) skyscraper. At present, if you want to build a building beyond the 20th floor, you have to pay attention to issues related to wind and earthquakes. This requires some additional structural methods that cost a lot of money. But in my structural concept, these are not necessary," Feroz Alam told The Daily Star recently.
He also said that his concept does not require a vanity height, while referring to Burj Al Khalifa, the world's tallest skyscraper in Dubai.
Standing at 2,619 feet tall, Burj Al Khalifa has up to 2,060 feet for commercial and personal use. The remaining 659 feet is called the vanity height or beauty enhancement part.
Alam, who worked as a structural engineer in different countries of the Middle East for more than 20 years, came to the global spotlight when his innovative concept "Parallel Shear Walls" was published in the American Journal of Civil Engineering in 2016.
The University of Illinois invited Alam to give a presentation on the new concept. Afterwards, a German publishing house, "Scholars Press" approached him to write a book on his groundbreaking work.
Feroz's book was completed in 2016 and a second edition was published in February 2021 with more details. Both editions have been translated into nine languages. His book is also available on Amazon and other European websites.
"Many countries around the world have been researching this structural concept since the book was published. Multi-storied buildings have already been built in Qatar and India using this concept. Bangladesh, a country with a growing population, can also use it to construct buildings from 30 stories and above. This will save both land space and cost," Alam said.
Engr Anwar Hossain Akon, former chairman of the Institute of Engineers, Bangladesh (IEB) Qatar Chapter, told The Daily Star, "The construction of a one-kilometer-tall building was just a fantasy. But now it is a matter of pride for us that a Bangladeshi has shown the way for 3,282 feet high buildings."
Dr Golam Mostafa, former president of the Engineers' Association (IEB) and current chairman of Dhaka Wasa, said, "Feroz Alam's book is not only on the list of the best structural engineering books of all time but it is also being read by engineers in different countries."
"It is a breakthrough concept in the construction of multi-storey buildings. However, it is sad to say that he has not yet gotten proper recognition in the country."
Dr Shafiul Bari, a professor of civil engineering at Buet, opined, "Alam's innovative parallel shear walls theory will also be useful to the construction of 20-50 storied buildings."
Born on June 29, 1964, in Rangpur in a family dominated by physicians, Alam however had a keen interest in mathematics from his childhood. He has graduated from the Institute of Engineers (IEB) with a degree in civil engineering in 1991 and MSc in civil engineering from USA in 2013.