A scar that could not be healed in 51 years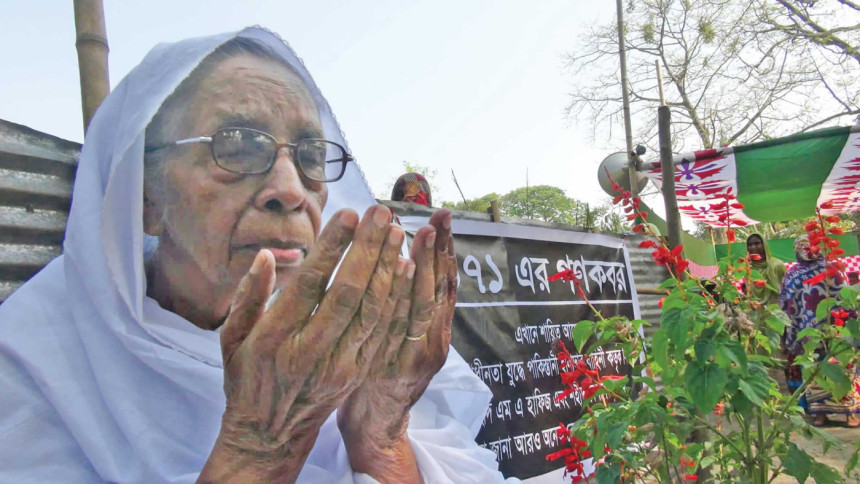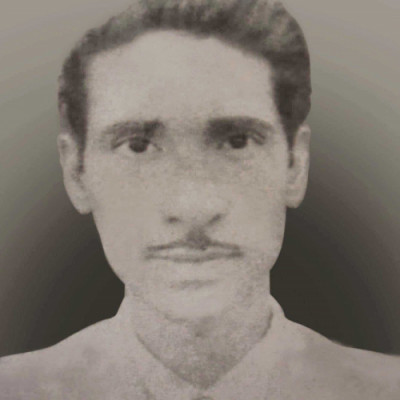 It all happened right before her eyes 51 years ago on April 18 but nonagenarian Halima Hafiz is still haunted by the memory of her husband and 10th grader son being stabbed indiscriminately and later buried while they were still alive.
Ninety-five-year-old Halima's husband Abdul Hafiz and her son Belal Suza were stabbed with sharp weapons and seriously injured. She and her younger son Zelal Shafi were also beaten.
Later, the Biharis picked up seriously wounded Abdul Hafiz and Belal Suza. They were dumped in an abandoned hole next to the Christian church in Sahebpara area of Lalmonirhat town while they were still alive.
"I escaped with my youngest son Zelal Shafi and somehow survived. My husband and son never came back. They were buried in the abandoned hole while they were still alive. I still can't forget the brutal torture and killings of my husband and son," said Halima.
Abdul Hafiz was the Baro Babu (upper division clerk) of the DME office of Lalmonirhat Railway Divisional Office. He was known as 'Hafiz Doctor' in Lalmonirhat town. He was a registered homoeopath doctor. He used to extend free treatment to the poor people in the area.
Her son Belal Suza was a 10th grader at Lalmonirhat Model School. He was an active member of the Bangladesh Chhatra Union. Abdul Hafiz's ancestral house was at Biharhat village in Shibganj upazila of Bogura district. He had been living in Lalmonirhat since 1947 for his job in the railways.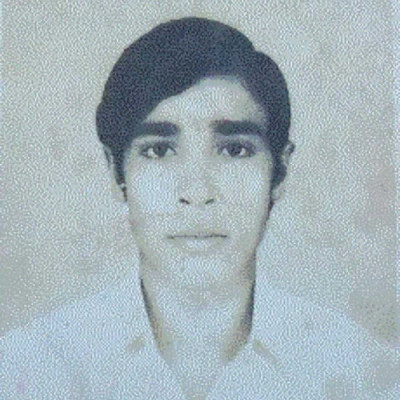 Zelal Shafi, the youngest son of Halima, said his brother martyred Belal Suza used to organise students for independence. He burned the Pakistani flag and hoisted the Bangladeshi flag. Due to this, the Bihari people were enraged.
"The memories of my father and brother being brutally tortured to death still haunt me; I cry," he said.
"Several other Bengalis were also buried in the same abandoned hole. The place is a mass grave, ' he said. 'I have identified the mass grave. But the administration has not taken any step to preserve the mass grave," Zelal said adding that 'I demand the preservation of the mass grave of my father martyred Abdul Hafiz and brother martyred Belal Suza and other martyrs."