Rising Violence in Rohingya Camps: May soon spread beyond borders
PM warns in message to ASEM summit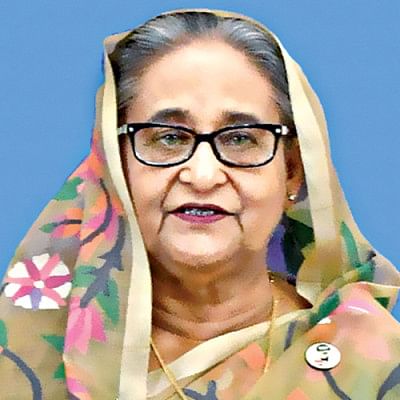 Prime Minister Sheikh Hasina yesterday urged the international community to give proper attention to the Rohingya issue as growing violence and crimes in the Rohingya camps can soon spread beyond borders.
"The security situation in the Cox's Bazar camps is getting complicated. The growing violence and crimes can soon spread beyond our borders," she said.
The prime minister made the statement in a video message played in the two-day13th Asia-Europe Meeting (ASEM) Summit that concluded in Cambodia yesterday.
She also cautioned the world community saying that a provisional response to the crisis will serve little purpose.
"A critical test of our multilateral cooperation will be to find a lasting and peaceful solution for Myanmar's forcibly displaced people -- the Rohingyas," she said.
In this connection she mentioned that Bangladesh offered temporary shelter to the Rohingyas and stabilised the situation.
"We continue to amplify the demand for their safe and dignified return to Myanmar. I urge the international community to give proper attention to the concerns we are raising," she said.
Hasina said  the COVID-19 pandemic has put a heavy pressure on the health systems and economies across the world.
"It has compelled us to divert our development resources for emergency treatments and vaccines," she said.
She said that the government aims to vaccinate 80 per cent of the target population by March 2022.
"We hope to sustain the momentum of our LDC graduation. We shall remain focused on attaining the SDGs by 2030. Our vision is to build an inclusive and prosperous nation by 2041. To achieve these goals, our partnership with Asia and Europe remains crucial," she said.
She thanked the friendly countries in Asia, Europe and the US for their donations of vaccines.
"Bangladesh has the capacity to produce quality vaccines. We seek technical know-how and licences for the purpose," she added.
The PM put emphasis on joining hands of Asia and Europe for mobilising finances and technology to combat climate change.
Besides, she invited all interested ASEM partners to invest in projects under Bangladesh's long-term Bangladesh Delta Plan and Mujib Climate Prosperity Plan.