Rickshaws to get QR codes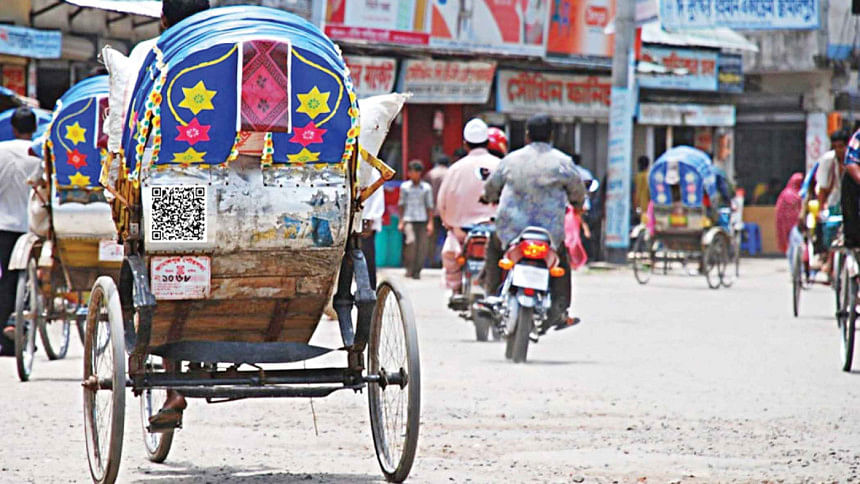 Dhaka North City Corporation (DNCC) mayor Md Atiqul Islam yesterday said they will not allow any rickshaw in their areas without a QR code.
"We will phase out all the old rickshaws and provide digital registrations to two lakh rickshaws, which will run using the QR codes, and help bring discipline in the city streets," he said.
He was talking to reporters at an event at the Nagar Bhaban.
He said there were 28,000 licensed rickshaws in their areas but now around 10 lakh rickshaws are running in Dhaka. The city corporation do not have any database for them.
"So, we have decided to introduce the QR code-based system for the rickshaws," he said.
He also said they are taking steps against the illegal battery-run auto-rickshaws.
Responding to a question, the mayor said many people parks their cars haphazardly in the city, which creates chaos on the streets.
"To get rid of from this situation, we will also introduce a smart car parking system in Gulshan and Banani for 500 cars on an experiment basis," he said.