Resist miscreants' further attempts to attack the Hindu community: Hasan Mahmud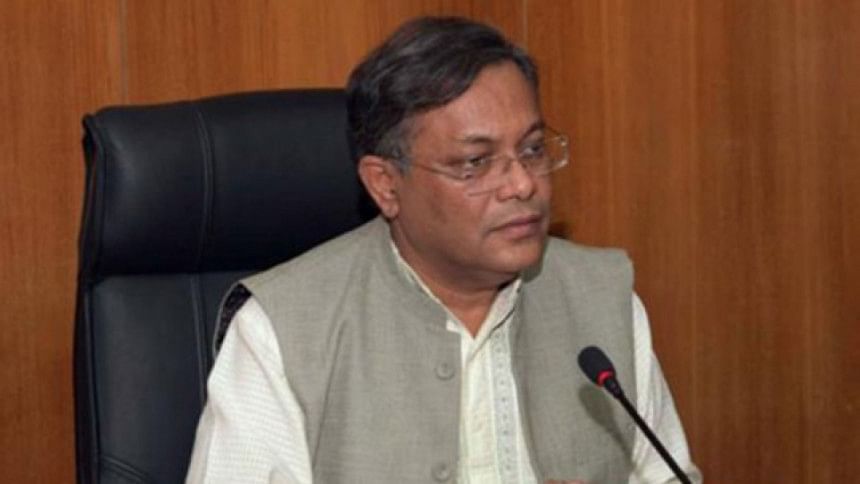 Information Minister Dr Hasan Mahmud today said that miscreants have plans to carry out more attacks on the Hindu community and urged all to resist them everywhere.
"I am requesting all democratic and secular forces to build a united resistance against these miscreants," he said while talking to reporters at the Secretariat.
The minister said all the leader and activists of Awami Leauge have been asked to stand by the Hindu community.
"There had been attempts to carry out such attacks in several places but those were foiled by party activists," he said.
"It is very clear that Pirganj has been chosen [for the attack] to make the government look questionable," he said.
When Hindus across the country were still reeling from the shock of communal attacks during the Durga Puja, miscreants set fire to around 25 houses of the community in at least three villages of Rangpur's Pirganj upazila last night.
So far 42 people were detained in this connection.