Prothom Alo an objective voice of the masses
Simeen Rahman tells the daily's 24th anniversary event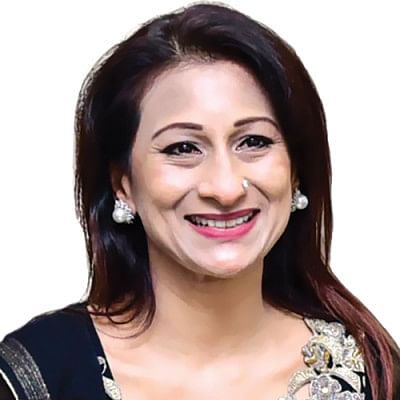 Prothom Alo has been an objective voice of the people of Bangladesh for the past 24 years, said Simeen Rahman, chief executive officer of the daily's publishing company Mediastar Limited and Transcom Group.
"Prothom Alo has been unwavering in its efforts to bring out the truth. And for this, it has gained the trust of the readers. It will continue to do so. And its  message will remain the same; that message is of enlightenment, of an enlightened Bangladesh, and the triumph of Bangladesh and its people," she told a reception to mark the daily's 24th founding anniversary yesterday.
Ministers, intellectuals, politicians, educationists, businesspeople,  diplomats, government officials, cultural and sports personalities, journalists and other dignitaries attended the event held at a city hotel.
Prothom Alo Editor Matiur Rahman delivered the welcome speech at the  programme.
In his speech, he said accurate information strengthens democracy and thus helps the country move forward and ensures people's victory.
"Prothom Alo always tells the truth. The media all over the world are now fighting to earn the freedom to reveal the truth. This is indeed the time for journalism, and Prothom Alo will remain determined to speak the truth," the veteran editor said.
At the event, Sohrab Hassan, joint editor of the newspaper, got the "Latifur Rahman Award", which was introduced last year in memory of late Latifur Rahman, chairman of Mediastar Limited and Transcom Group.
Simeen Rahman handed a crest, a certificate, and a cheque to Sohrab Hassan.
Solemnly remembering Latifur Rahman, Simeen said her father used to eagerly wait for Prothom Alo's founding anniversary programme every year. He had a different kind of love for Prothom Alo, and that love stemmed from emotions and patriotism, she said.
A documentary on the SAFF Women's Championship Bangladesh Women Football Team was screened at the event.