Ports connectivity to help Bangladesh achieve 10pc growth: Foreign secretary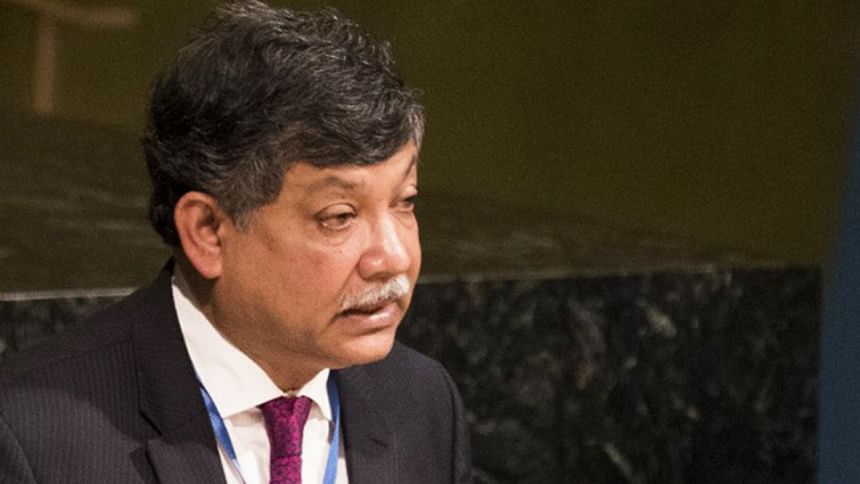 Foreign Secretary Masud Bin Momen today said that Matarbari and the existing sea ports can help Bangladesh in achieving 10 percent growth in becoming a developed nation by 2041.
He said this about Matarbari along with Payra, Mongla and Chattogram ports which provide connectivity with India, Nepal, Bhutan and ASEAN countries.
He was speaking at a colloquium titled "From the Himalayas to the Bay of Bengal: New Possibilities in the Bangladesh, Japan, India Trilateral Partnership", organised by The Center for Peace Studies (CPS) of South Asian Institute of Policy and Governance (SIPG) at the North South University.
At the event, South Asian Network on Economic Modeling (SANEM) Executive Director and Dhaka University (DU) Economics Professor presented a study on the impact of Matarbari, jointly conducted by SANEM and Shillong-based Indian think tank -- Asian Confluence.
The study said Bangladesh's GDP growth will increase by 1.14 percent, while nearly a million jobs will be created once the Matarbari Deep Sea Port starts operations.
Japan is implementing the Matarbari deep sea port, while also investing in India's northeast. During Prime Minister Sheikh Hasina's recent visit to Japan, they discussed creating industrial value chain and connectivity to the Northeastern India and southeastern Bangladesh centering Matarbari.
As per the Bay of Bengal Industrial Growth Belt (BIG-B) initiative, Japan seeks to accelerate industrial agglomeration along the Dhaka-Chattogram-Cox's Bazar belt area and beyond, encompassing developing economic infrastructure, improving investment environment and fostering connectivity.
At the discussion, Japanese Ambassador to Bangladesh Iwama Kiminori said Japan would continue the development activities in Bangladesh as it has been doing in the last 50 years.
Japan is not against any country in its policy on the Indo-pacific, rather it seeks an inclusive, free, open and peaceful Indo-pacific, the envoy added.