PM rules out Sri Lanka-like crisis
Stresses usage of all water bodies for fisheries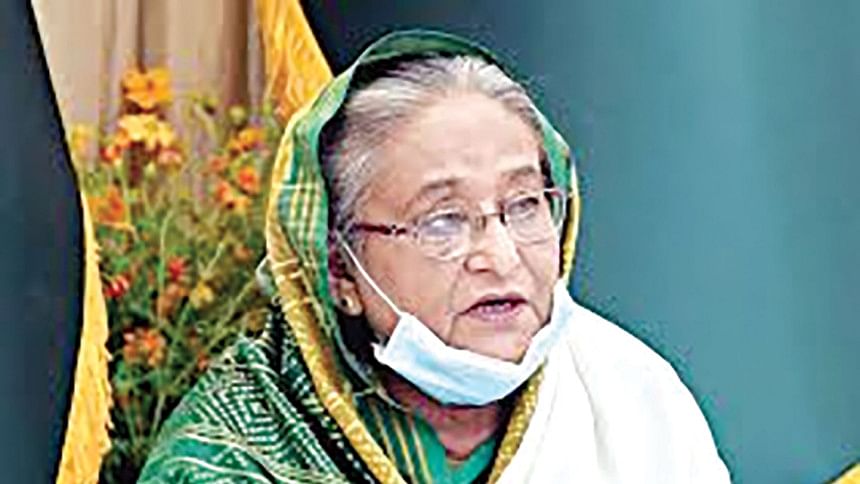 The prime minister yesterday lambasted those who are making wholesale criticism that Bangladesh will face the same situation like that of Sri Lanka.
They are making the comments without realising the global context under the fallout of the Covid-19 and Russia-Ukraine War, she added.
"Let them say that everything will be ruined. But we are doing our tasks to move Bangladesh forward. The country must advance as the people are always with us and we have trust in them," she said.
The premier said this at the inauguration of National Fisheries Week-2022.
The premier joined the ceremony at Bangabandhu International Conference Centre (BICC) arranged by the Department of Fisheries appearing in a virtual platform from Gono Bhaban. She also distributed National Fisheries Award of the year.
At the event, she urged the countrymen and authorities concerned to maximise use of water bodies for boosting the fisheries sector while Bangladesh ranked third in global fish production.
She also urged all particularly the youth to set up more hatcheries in the coastal areas.
On behalf of the premier, the agriculture minister handed over medals to 21 persons and organisations.
The "National Fisheries Week-2022" begun across the country from July 23. It will continue till July 29.