No one should face such a horrible fate
Family in shock after Rubina Akhter's death on DU campus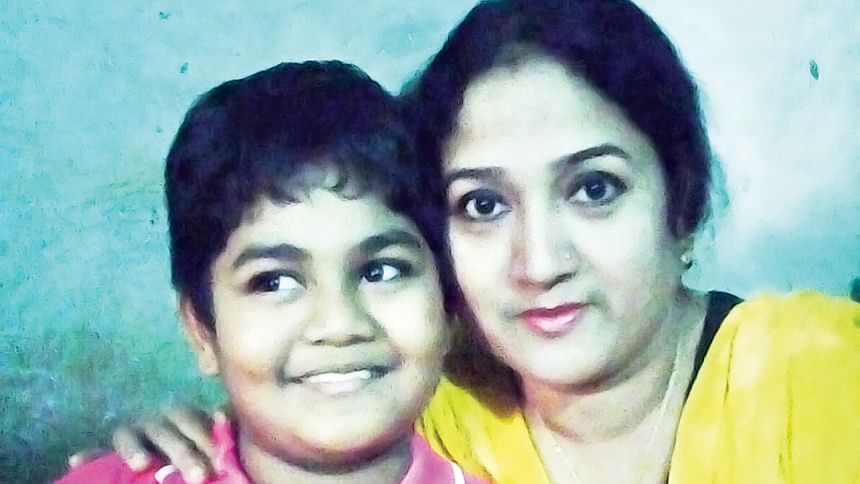 Rubina Akhter was heading to a family programme at her parents' house to spend some time with her loved ones. But on that day, she met the most gruesome fate, one no person should face.
This is what Rubina's elder brother Zakir Hossain had to say to The Daily Star.
On Friday, a former Dhaka University (DU) assistant professor Azhar Jafar Shah rammed a bike carrying Rubina, 45, who then fell and got stuck under the car's wheels and was dragged along the road for a kilometre. She had no chance to survive.
Onlookers kept screaming for the driver to stop but the vehicle kept moving.
Recalling the horror, Zakir told this newspaper, "We seven siblings, five sisters and two brothers, were supposed to hold a family gathering that day at our house at Hazaribagh, like we do every Friday."
"Rubina was on her way to meet us from Tejgaon. But she couldn't do so. And our smiles turned into tears," he said.
Zakir said the incident started as an accident but ended as murder, as the driver dragged Rubina under his car, ignoring the shouting pedestrians.
"If the driver had stopped, then we could've saved our sister; we could've kept our family intact," Zakir added.
According to family sources, Rubina got married around 17 years ago. But her happiness did not last long, as her husband, who was suffering from diabetes and kidney-related diseases, died last year.
She was about to observe her husband's first death anniversary on December 17.
When this reporter visited the family's house at the capital's Hazaribagh, Rubina's only son Arafat, 13, was seen crying for her mother. He repeatedly asked for her mother to come back.
"She used to cook food for me. She fed me with her own hand," Arafat said. The eighth-grader broke into tears while talking to other relatives.
Talking to The Daily Star, Zakir said, "After his father's death, Rubina was everything for Arafat. But she has left him too. How will he survive this shock?"
Rubina's body was handed over to her family after an autopsy yesterday afternoon. She was buried at Azimpur graveyard.
Arafat could bring himself to see his mother's face like that for the last time, said family members.
One of Rubina's siblings, Rehana Akter, said, after the husband's death, Rubina struggled hard to give her son a good life. As she spent almost all of her savings for her husband's treatment, she went through a financial crisis.
Meanwhile, after the shocking incident, hundreds of DU students replaced the shock with rage and took to the streets to demand safer roads and a secure campus.
As part of their protest, the students pressed forward a three-point demand, which includes installing checkposts at the university's entry points to control entrance of outsiders and restrict movement of heavy vehicles on the campus.
A section of Nirapad Sarak Chai, DU unit, yesterday held a protest rally near Raju Memorial around 11:00am, demanding a safe campus and maximum punishment of the accused teacher.
The teacher Azhar Jafar Shah was arrested yesterday, after the victim's brother Zakir Hossain filed a case with Shahbagh Police Station.
He is being treated at Dhaka Medical College Hospital, under police custody, for injuries he suffered when students and pedestrians assaulted him after stopping the car.