Nipah Virus: Don't drink raw date juice
Warns IEDCR as country reports this year's first death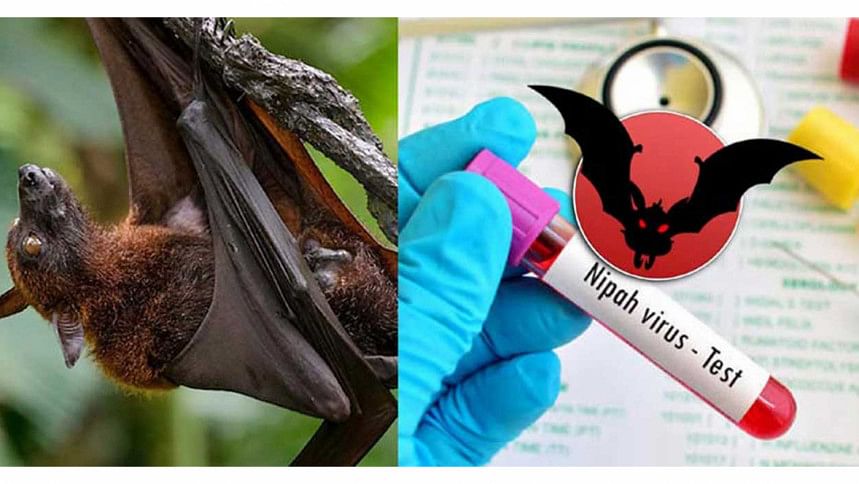 Health experts yesterday advised people to not drink raw date juice, the main source of the Nipah virus in the country, following the recent death of a woman.
At an event yesterday, the Institute of Epidemiology, Disease Control and Research (IEDCR) told reporters that the 35-year-old woman died from Nipah-induced encephalitis in Rajshahi last week.
Last year, the IEDCR recorded three Nipah virus cases, two of which led to death – one in Naogaon and the other in Faridpur.
"We don't know much about this deadly virus yet. So far, we know that it has around 71 percent fatality rate and raw date juice is the main source of contracting it. So, we must refrain from consuming it," said Prof Tahmina Shirin, director of the IEDCR, while sharing data on the viral infection.
She, however, said consuming the juice of dates or molasses is safe when and if it is boiled [as high temperatures may kill the virus].
According to the World Health Organization, the Nipah virus infection is a zoonotic illness that is transmitted to people from animals and can also be transmitted through contaminated food or directly from person to person.
It causes a range of illnesses from asymptomatic (subclinical) infection to acute respiratory illness and fatal encephalitis. The virus can also cause severe diseases in some animals. 
In Bangladesh and India, the consumption of fruits or fruit products (such as raw date palm juice) contaminated with the urine or saliva from infected fruit bats were the likeliest sources of the virus.
According to the IEDCR, infected people initially develop symptoms such as fever, headaches, myalgia (muscle pain), vomiting and sore throat. An undetected patient can even fall into a coma within 24 to 48 hours of contracting the virus.
There are currently no drugs or vaccines that specifically target Nipah virus infection. The primary treatment for humans is supportive care.
Dr Sharmin Sultana, senior scientific officer at the IEDCR, presented the highlights on Nipah surveillance in Bangladesh.
The virus was first identified as the cause of an encephalitis outbreak in 2001 in Meherpur.
In 2006, the Nipah Surveillance and Laboratory was established at the IEDCR.
Since then, 330 cases of the infection were documented. Of those infected, 231 died, indicating a very high mortality rate – 71 percent.
At least 139 of those infected contracted it from bats through date juice, while 46 others from another human carrier.