Need more women behind the wheel
Says Quader at certificate-giving event of Brac driving school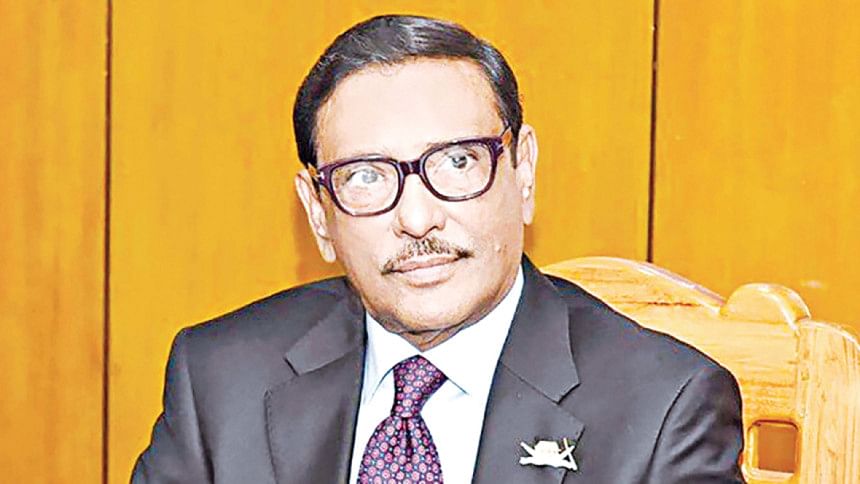 Roads are relatively safer when vehicles are driven by women.
Roads Transport and Bridges Minister Obaidul Quader yesterday directed the authorities concerned to work with "serious commitment" so that female drivers can be recruited for government jobs.
The minister also reiterated that the huge development in road transport sector will not be fruitful unless discipline in the sector is restored.
He was speaking at a programme organised by Brac to hand over certificates to 10 female drivers who graduated from Brac driving school.
Quader said female drivers are cautious and patient. They drive vehicles following all traffic rules, and so accidents involving vehicles operated by female drivers are rare.
"Roads are relatively safer when vehicles are driven by women," he said.
The minister said BRTC sought drivers for 102 posts, but only three female drivers applied, and two of them were recruited.
BRTC sources, however, said although they give priority to female drivers, most do not have a heavy-vehicle licence, and so, they cannot be recruited to operate buses or trucks.
At one point of his speech, Quader also asked Nur Mohammad Mazumder, chairman of BRTA, why female drivers could not be recruited for government jobs.
When the BRTA chairman said they have already approached to the public administration ministry, the minister said they will talk to the state minister in this regard.
"If necessary, I will talk with the prime minister," he added.
Ahmed Najmul Hussain, director road safety programme of Brac, recommend to recruit 10 percent women drivers in government jobs and a separate BRTA counter for women driving licence seekers.
Mercy Miyan Tembon, the World Bank's country director to Bangladesh and Bhutan, and Brac executive director Asif Saleh, among others, spoke at the event.