Mental healthcare grossly neglected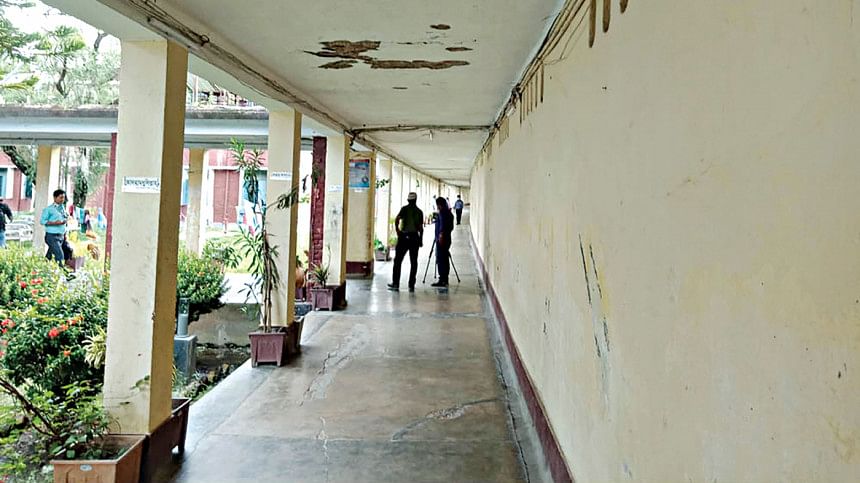 Pabna Mental Hospital, once considered the most reliable mental-health facility in the country, has seen its service crumble in recent decades.
For years, admitted patients have been missing the quality care expected of the 500-bed state-run hospital, which would include nutritious meals, prescribed medications, and specialised treatments.
Family members of former patients have claimed that the overall standard of medical care is not good enough to ensure that patients fully recover.
In early September, the then hospital's acting director Dr Roton Kumar Roy issued an office order to stop admitting new patients, citing a supply shortage of food, medicine, and other necessities.
However, the order was withdrawn a day later, after the health directorate assured that it would provide the necessary support.
This turn of events led The Daily Star to launch an investigation, which revealed a number of factors for why the institution has been struggling over the years.
These include the presence of an unscrupulous contractor syndicate that is responsible for food and medicine supply; the lack of specialist doctors; and the pervasive interference of brokers.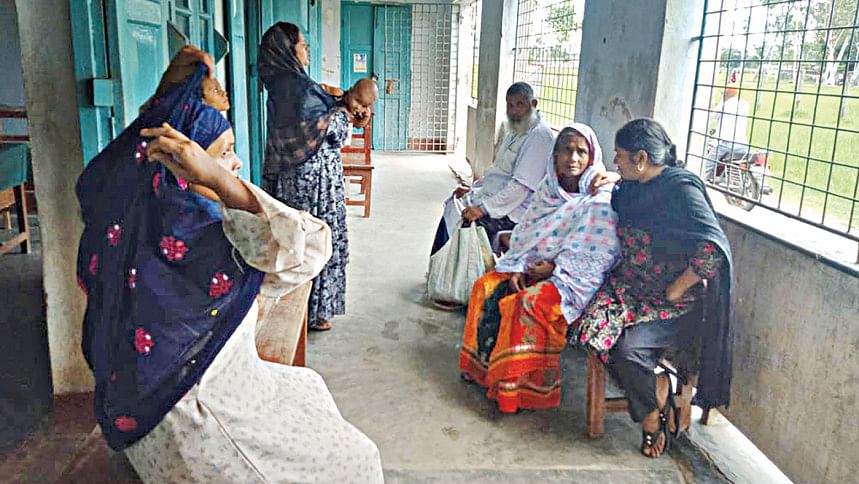 INADEQUATE MEALS, MEDICATION
While hospital sources claim that the facility follows a diet plan and serves meat, vegetables, and other food items accordingly, former inmates and their families are not satisfied.
On condition of anonymity, family members of two former patients spoke to The Daily Star, raising allegations over the food quality.
Manik (not his actual name), an ex-patient hailing from Bagerhat, spent three months at the hospital last year.
According to his brother, Manik was a man of healthy build, but when he was released from the hospital, he returned home sickly thin.
"Every day, it was the same dishes cooked with pangas fish and broiler chicken. Although it tasted horrible, Manik had to eat, otherwise he would starve," he said.
Another former patient, Roton (not his actual name), had been admitted to the hospital twice but could not fully recover.
His wife said, "My husband often complained about the food, so I used to seek permission from the ward doctor to send him food from outside."
According to the diet plan, each patient is supposed to get three meals and one evening snack per day.
During a visit to the hospital, this correspondent found that a large amount of food had to be dumped every day as most patients could not eat it.
Speaking on the matter, Dr Shafquat Waheed, the newly appointed director, said the food budget is inadequate for quality meals.
"It is very difficult to provide quality meals four times a day with the allotted Tk 125 per day for each patient. The lack of funds results in the same meals being served over and over again, and a lot of food going to waste every day."
Meanwhile, complaints also surfaced about the hospital not providing patients with the prescribed medications it is supposed to.
Manik's brother said, "On top of the poor-quality food, my brother also did not get all the prescribed medicine due to a supply shortage."
Regarding this, Dr Shafquat claimed that the hospital never prescribed medicines that were not in supply.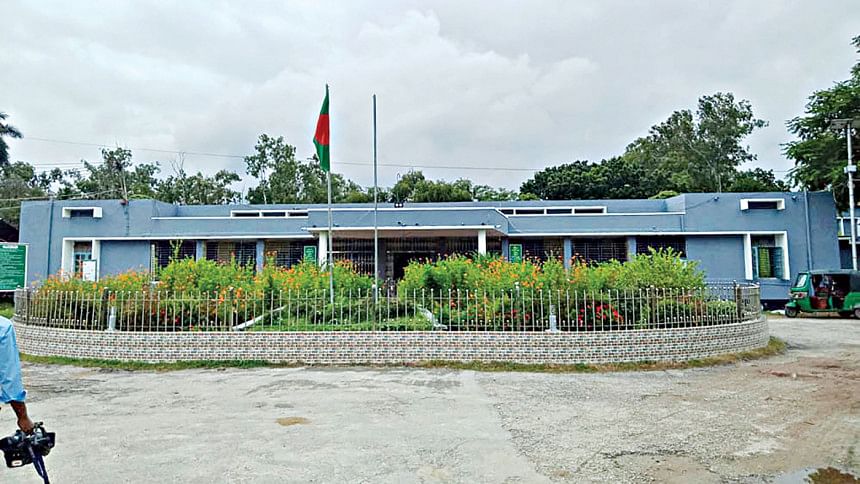 UNDER THE SYNDICATE'S CLUTCH
The Daily Star found that the institution spent a substantial amount of money on the purchase of food and medicine.
And for years, a syndicate of unscrupulous contractors have been consistently getting the work orders.
They reportedly used their influence to embezzle money by providing subpar food and inadequate medicine.
The syndicate is run by three contractor companies that supply food to the hospital. The companies are owned by three brothers in Pabna -- HM Foysal, HM Rejaul and HM Arefin.
When questioned, HM Rejaul claimed that they legally participate in the tender process by competing with other bidders to offer the lowest price.
"When we decided to make changes in the traditional tendering process to break up the syndicate, Rose Enterprise, a company that supplies food to the hospital, filed a lawsuit last year," said Dr Roton.
Due to the legal battle with the contractor, supply of food and medicine has been disrupted for the past few months.
"We are managing food for patients from local traders through vouchers, as per the arrangement made by a hospital committee. I'm entitled to spend Tk 10 lakh a year by using vouchers. But in the last two months, I already used up vouchers worth over Tk 37 lakh," Dr Roton had said.
Meanwhile, Dr Shafquat said, "We've come to know that the court stay has been removed, but we are yet to get the official papers to this end. If we get the papers, we can go for fresh bidding, but the total process requires time."
"This time, we have suggested using an online tendering process to escape the syndicate's control," he added.
In June, Anti-Corruption Commission sued the three brothers and two others for allegedly embezzling Tk 88 lakh by manipulating the prices of essential commodities while making a purchase.
The other accused were the hospital's former director Dr Tonmoy Prokash Bishwas, and former marketing officer Humayun Kabir.
LACK OF SPECIALISED TREATMENT FACILITIES
Besides the issues with food and medicine supply, the country's oldest specialised mental-health institution also lacks provision for advanced care, which is quite unheard of in neighbouring nations.
The key reason behind this shortcoming is the facility's shortage of specialised doctors.
The hospital has only 10 doctors on staff, severely limiting its capacity to deliver quality care.
Additionally, it lacks other essential staff members.
According to official sources, important departments could not operate for many years due to a lack of dentists, anesthesiologists, and psychotherapists.
Dr Masud Rana, a resident psychologist, said, "Of the 31 posts of doctors, only 10 are occupied. So, it is quite a tough job to run a 500-bed facility, with an overwhelming number of patients."
"As a result, we are unable to provide essential treatments like electroconvulsive therapy and psychotherapy, while general practitioners are left to handle dental issues," he added.
Of around 643 positions, 176 are vacant, which seriously hinders the provision of proper medical care, he mentioned.
According to official data, the hospital admitted 12,290 patients between 2014 and 2021, and 12,108 of them have been discharged after receiving treatment.
In addition, 3,89,000 others received treatment in the outpatient department in the last seven years.
NO RESPITE FROM BROKERS
Many patients come in from outside the district, and they are more likely to fall prey to brokers, who whisk them away to one of several illegal private clinics that have sprung up around Pabna Mental Hospital.
These brokers also take money from unsuspecting family members in the name of admitting patients at the hospital.
Law enforcers have frequently conducted raids and arrested brokers.
However, these brokers are released after posting bail and immediately return to doing the same thing.
Speaking to The Daily Star, Pabna Civil Surgeon Dr Manisar Chowdhury said they have already closed many clinics for operating without licence.
"We are continuously monitoring the rise of illegal clinics," he added.
Asked about the long-standing problems at Pabna Mental Hospital, Dr Monisor said, "Because the facility is managed independently by its own authority within the health directorate, we are unable to take any action in this regard."