Indecent Comments on Women: PM asks Murad to quit by today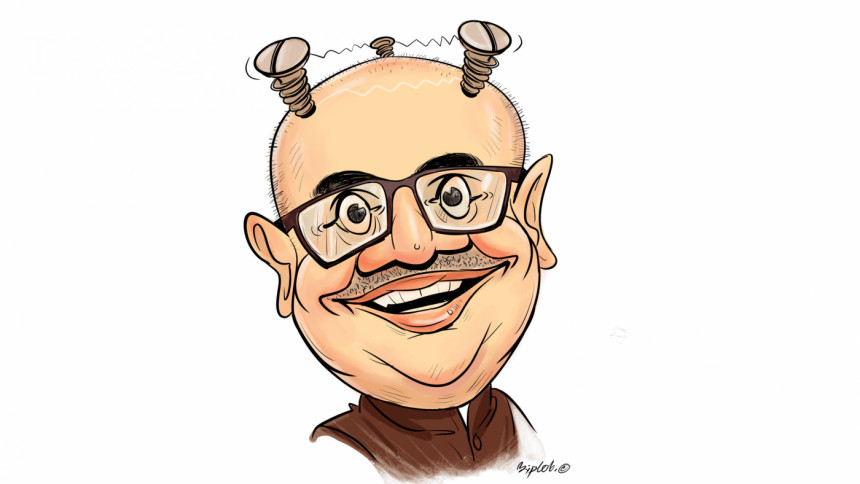 Prime Minister Sheikh Hasina has asked State Minister for Information and Broadcasting Murad Hassan to resign from the cabinet for his offensive and derogatory remarks on women that sparked waves of criticism.
"The prime minister has asked him to step down from his post within 24 hours," Obaidul Quader, roads, transport and bridge minister and also general secretary of ruling Awami League, told reporters last night.
"The prime minister gave this directive while I talked with her this evening," he said, adding that he has conveyed the message to the state minister at 8:00pm.
The directives came as outrage continues to pour in over the comments Murad made during an online interview and also during a phone conversation with two film actors.
Different woman and rights bodies, political organisations, lawyers and cross section of people deplored the remarks terming those indecent, vulgar, racist, and misogynist.
They demanded his immediate removal from the cabinet and legal action against him.
During an interview on Facebook page NahidRains Pictures, posted on social media on Saturday, the state minister made some offensive comments on BNP Chairperson Khaleda Zia, acting chairman Tarique Rahman and his daughter Zaima Rahman.
He then got embroiled in another controversy when an audio clip of a phone call between him and actor Emon and movie actress Mahi leaked and went viral on social media.
During the conversation with the actress, Murad was heard passing abusing comments and pressing to her to come to a city hotel where he was staying.  
As she was refusing, Murad threatened to haul her to the hotel by members of law enforcement and intelligence agencies. He even  threatened to rape her.
Before this, the state minister had asked Emon to hold the actress by the neck and bring her to him.
Mahi, in a video message from Makkah, where she went to perform Umrah, said she was a victim of circumstances. "I was very embarrassed that day and also after the conversation got leaked."
She further said the state minister has got what he deserved.    
Contacted yesterday, Emon authenticated the audio clip and said the conversation took place around two years ago. Talking to The Daily Star, he said, "When a minister calls, it cannot be avoided."
Murad could not be reached over phone despite repeated attempts. He also did not respond to text messages.
After the interview and the phone conversation went viral on social media, many came down hard on the state minister.
Acclaimed film director Mostofa Sarwar Farooki, wrote on his Facebook page: "As a citizen, I am so angry. I want to believe that other members of the cabinet would be ashamed to sit at the same table with this man. In this short life I have had the opportunity to see a couple of ministers. I had praised some of them in my writings. I believe they don't want this man to be their face."
Also yesterday, the BNP sought explanation from the government regarding its stance on Murad's comments on Khaleda Zia and her family members.
"…. Murad has claimed whatever he did, he did it on instructions of the prime minister and she knows everything. This is dangerous," Mirza Fakhrul Islam Alamgir, secretary general of the party, said while addressing a discussion at Institution of Engineers, Bangladesh.
Fakhrul also said Murad was once the publicity affairs secretary of Mymensingh Medical College unit of Chhatra Dal, the student wing of BNP and later joined AL's student body Chhatra League.
Naripokkho, a women rights organisation, in a statement questioned how a lawmaker and state minister can pass "vulgar and derogatory misogynistic remarks" against female and asked for the prime minister's intervention.
Ain O Salish Kendra said such remarks by a person holding responsible government position is unacceptable, and hoped that the government will take action in this regard.
Supreme Court Bar Association (SCBA) Secretary Md Ruhul Quddus demanded Murad immediately withdraw his remark and offer apology before the nation, otherwise there would be necessary legal action.