Jamuna erosion in Sirajganj: Homes lost, families displaced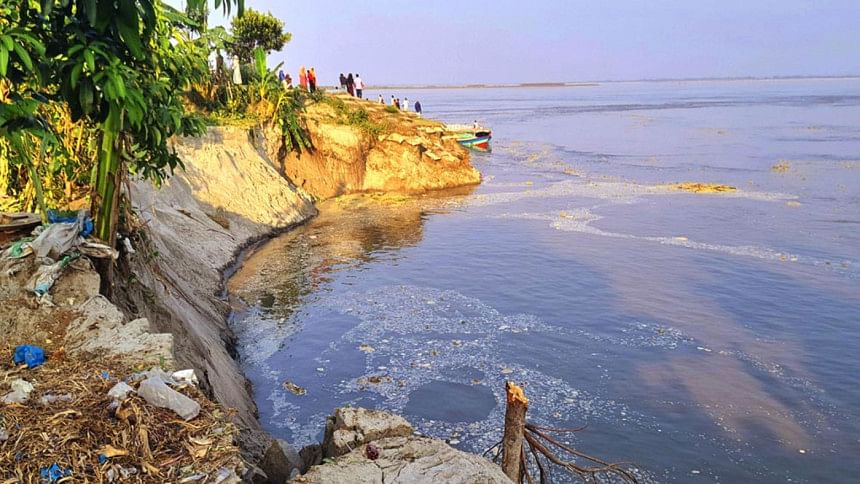 Following sudden erosion, at least 20 houses were devoured in the Jamuna river in Chongacha union  of Sirajganj Sadar in the last 24 hours till yesterday afternoon. Besides, more than 30 families were forced to leave their home and take shelters elsewhere fearing similar fate.
The Water Development Board has dumped sand bags by the river bank to tame the river, which they claim is already improving the situation.
Abdur Razzak of the village said the river suddenly started flowing above the danger level on Sunday morning. After a few hours, rock and soil started wearing away along 150 metres of the river bank.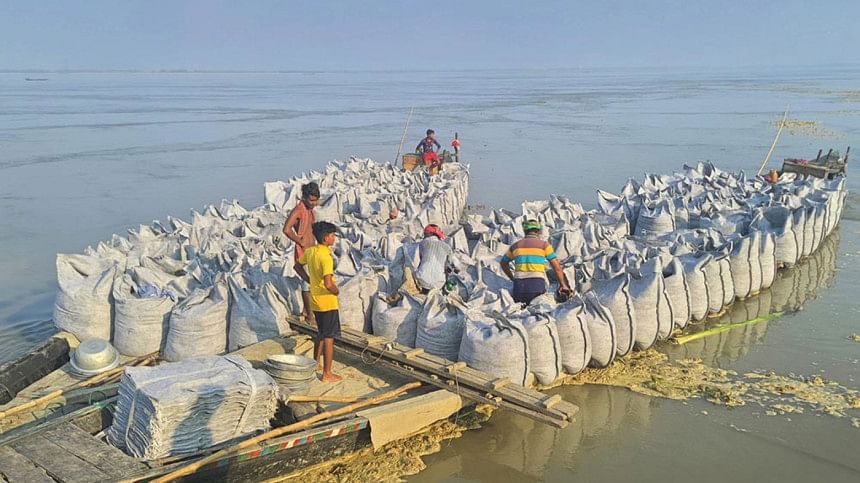 The situation deteriorated gradually, said Chongasha union parishad chairman Mohammad Ali Jinnah.
Ronojit Kumar Sarkar, assistant engineer of Sirajganj WDB, said, "We have started dumping sand bags in the affected area from Sunday afternoon. Things are already improving."
"Work  is underway to construct a permanent river protection embankment. Villagers won't have to worry about erosion again once the project gets completed," he claimed.