Holey Artisan attack victims
It was just another evening at the Holey Artisan Bakery on July 1, 2016, towards the end of Ramadan that year.
Located in the upscale neighborhood of Gulshan-2, this Western-style café was known for attracting a diverse crowd of both expatriates and locals in Bangladesh.
After the break of the day's fast, the café had only a few customers, creating a serene atmosphere. However, this tranquility was shattered when a series of terrifying events unfolded. At approximately 8:45 pm, the peaceful ambiance was abruptly interrupted by a loud explosion like that of a firecracker.
Startled, the diners soon realised that the situation was far more dire than they could have imagined. Five young individuals, armed with semi-automatic rifles, grenades, and machetes, stormed into the eatery, unleashing chaos and terror. Without any regard for human life, they began firing indiscriminately, their shouts of "Allahu Akbar" piercing through the air.
The once-calm atmosphere was shattered by shrieks and screams as panic engulfed the patrons. Desperate to survive, the diners sought refuge under tables while the restaurant staff frantically attempted to flee, gripped by fear and trepidation.
In a harrowing turn of events, the attackers held the diners hostage, subjecting them to a horrifying test. They separated the non-Muslim individuals from the group, forcing them to prove their religious identity by reciting verses from the Holy Quran.
The nation witnessed one of the most devastating hostage crises it had ever experienced. The ordeal dragged on for approximately 12 agonizing hours until para commandos finally stormed the premises, putting an end to the siege. In the intense exchange, all five attackers and a chef tragically lost their lives.
As the commandos surveyed the aftermath, the gruesome extent of the violence became painfully evident. The once inviting bakery was transformed into a scene of senseless carnage, with lifeless bodies and pools of blood staining the restaurant's floor.
In commemoration of the seventh anniversary of the Holey Artisan Bakery attack, let's remember the victims -
---
BANGLADESHIS
---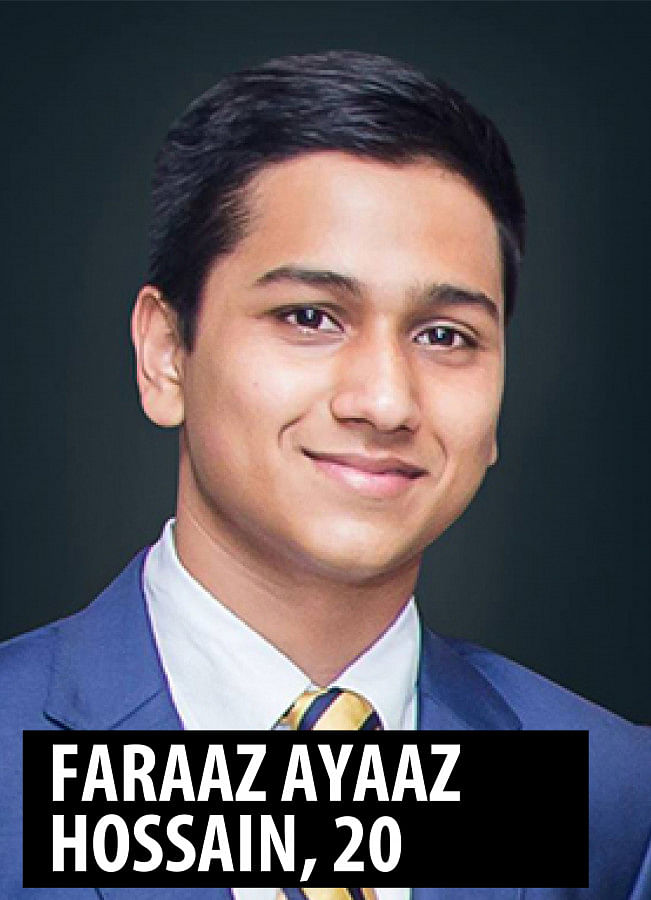 FARAAZ AYAAZ HOSSAIN, 20
He was the grandson of Latifur Rahman, chairman of Transcom Group and Shahnaz Rahman, and son of Simeen Hossain, managing director, Eskayef Bangladesh Limited, and Muhammad Waquer Bin Hossain. He was completing his undergraduate studies at the Emory University in Atlanta, USA, and came to Dhaka on May 18 to spend his summer holidays.
---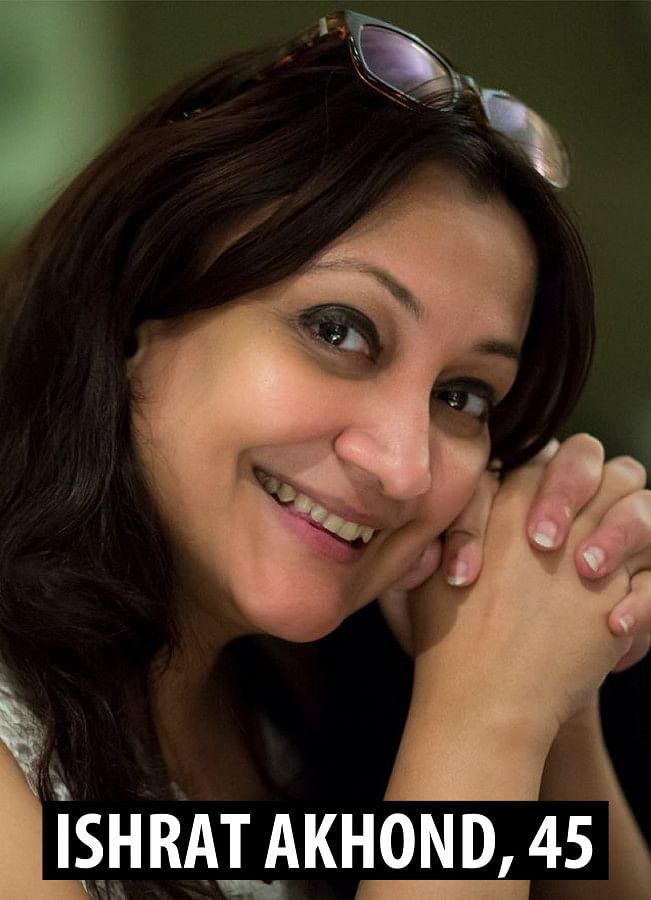 ISHRAT AKHOND, 45
She worked as a human resources director at ZXY International FZCO and Arts Provocateur at Institute of Asian Creatives, Dhaka. According to her relatives and friends, she was always jolly, cheerful and loving. On June 26, 2016, Ishrat updated her Facebook status: "Key to happiness is to stay away from negative people, even if you know them for long. Stay blessed."
---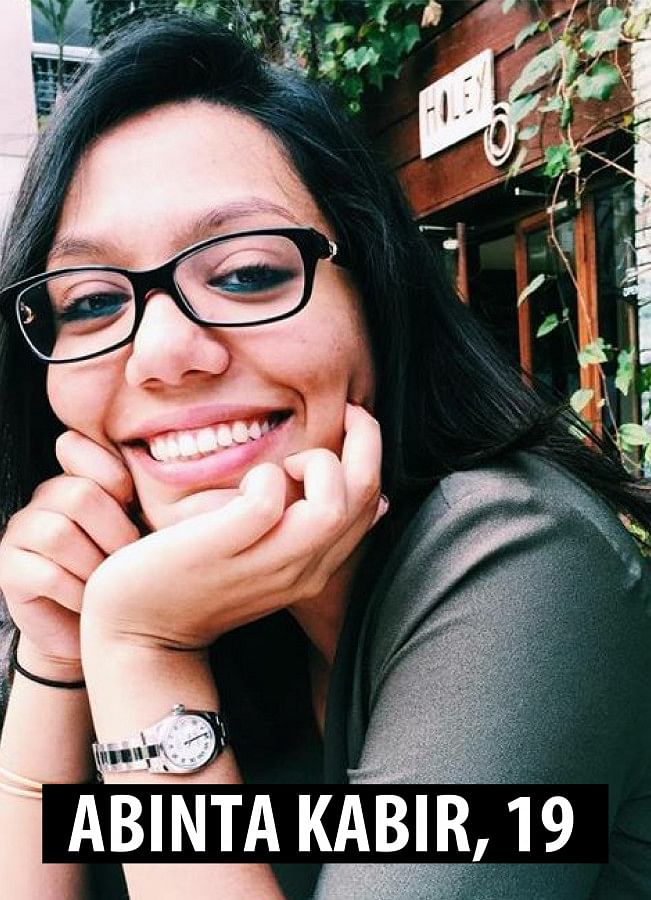 ABINTA KABIR, 19
A US citizen of Bangladeshi origin, she was a student of Oxford College of Emory University in the US. She came to Dhaka on June 27 to visit her family and friends on summer vacation. She is the daughter of the chairperson of Elegant Group that owns Lavender Superstore in Gulshan.
---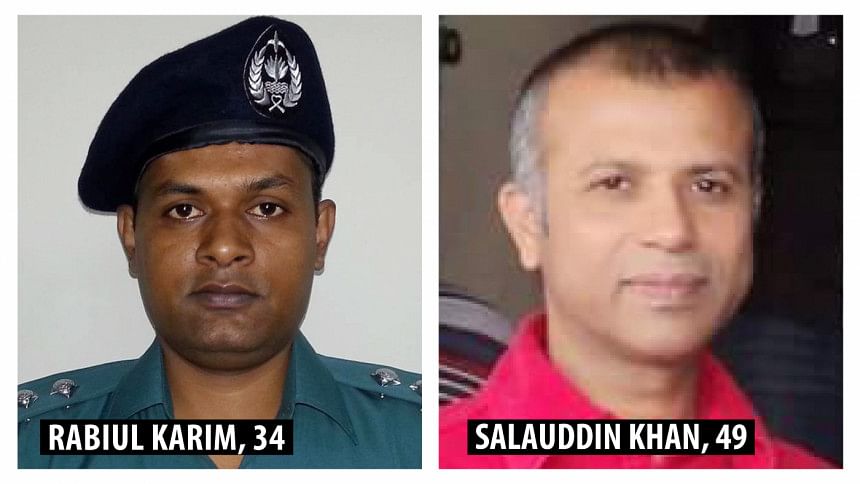 RABIUL KARIM, 34
Rabiul Karim, assistant commissioner, DB, is one of the two officers who got killed as they responded to the hostage crisis immediately. He established a kindergarten named "Kabi Nazrul Bidyasiri" and a school named "Blooms" for physically-challenged children at his village. He used to bear all the cost of the schools.
Splinters hit him in his chest during the attack.
SALAUDDIN KHAN, 49
The officer-in-charge of Banani Police Station suffered splinter wounds in his throat. He bled excessively, which led to his death.
He left behind his wife Remkim, two children and a host of well-wishers.
Born in Bankpara village of Gopalganj Sadar in 1967, Salauddin joined the police as a sub-inspector in August 1991. He was posted to Banani Police Station in 2015.
---
---
INDIAN
---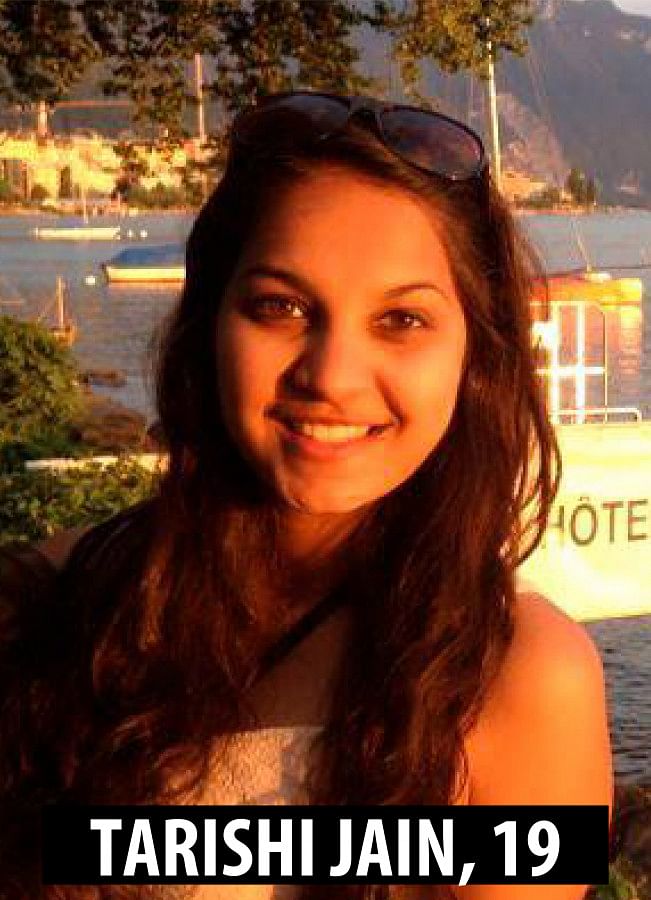 TARISHI JAIN, 19
She was an Indian citizen in Bangladesh. She was studying Economics at the University of California, Berkeley. She was in Dhaka on summer vacation and was among those trapped inside the café.
---
---
ITALIANS
---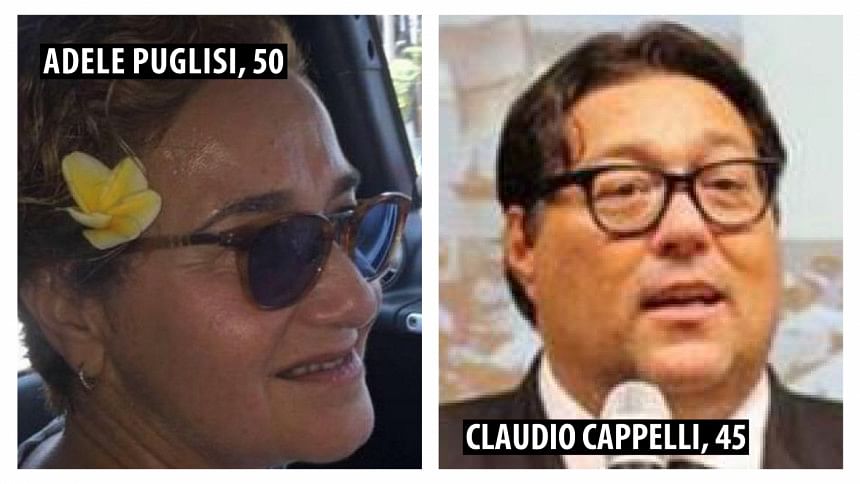 ADELE PUGLISI, 50
Adele, from Catania worked at Artsana as the quality control manager. She was planning to travel back home on July 2 (the day after the attack).
CLAUDIO CAPPELLI, 45
For over five years, Italian worked in Bangladesh with his textile company, which produced T-shirts, clothing and bedding. He lived in Vedano al Lambro in the province of Monza.
---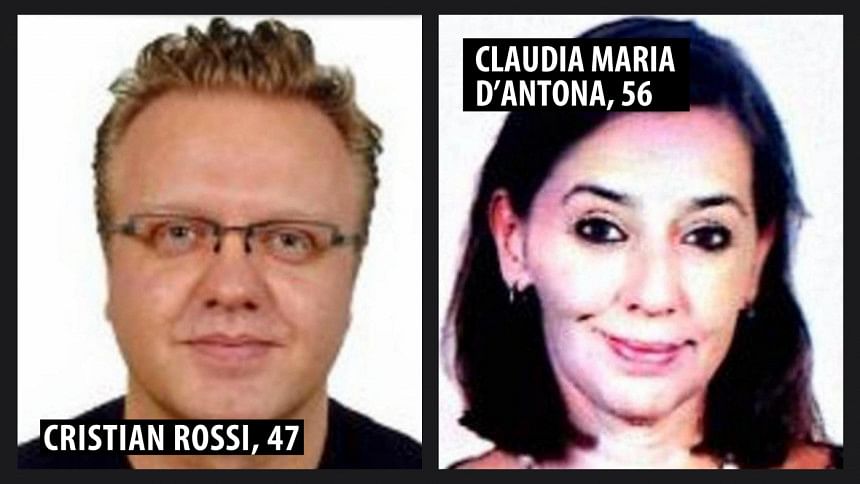 CRISTIAN ROSSI, 47
The Italian lived in Bangladesh for 15 years before going back to Italy. He was on one of his occasional business trips. He had intended to return home the day before the attack, but had to delay his departure to finalise a business contract.
CLAUDIA MARIA D'ANTONA, 56
She was the managing director of Fedo Trading Ltd, an Italian textile company operating in Bangladesh. She lived in Dhaka for over 20 years with her husband, Gian Galeazzo Boschetti, the sole Italian survivor of the attack.
---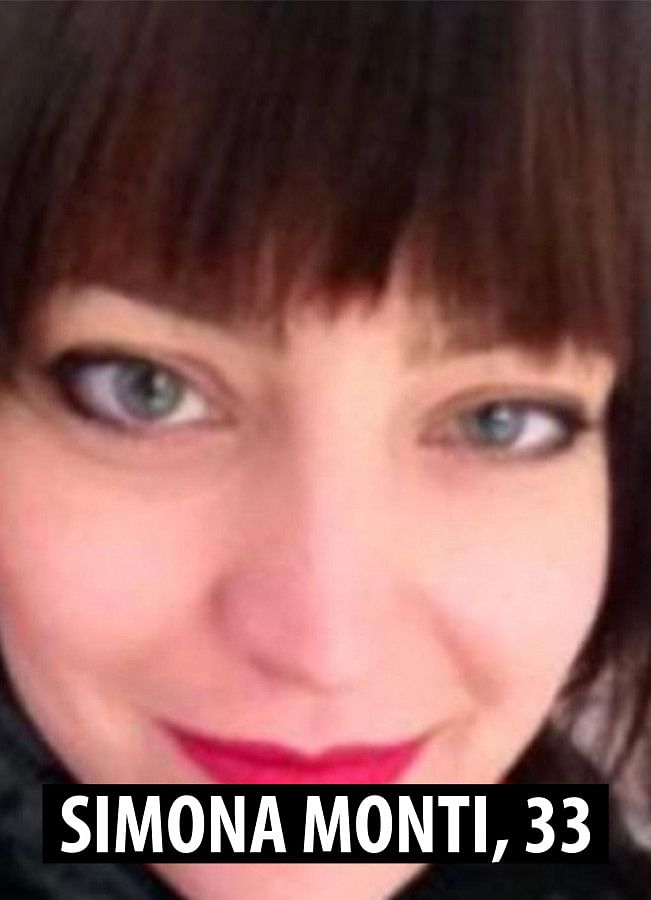 SIMONA MONTI, 33
Monti, who worked in a textile firm, was seven months pregnant. She was supposed to return home soon from a long vacation. She lived in the town of Magliano Sabino in Rome.
---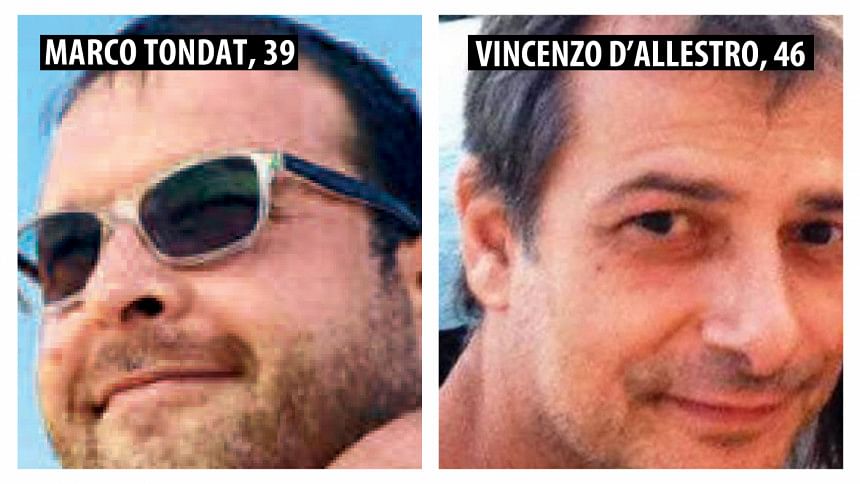 MARCO TONDAT, 39
He was a young businessman in textile sector of Cordovado (Pordenone) and worked for StudioTex Ltd. He was the father of a six-year-old daughter.
VINCENZO D'ALLESTRO, 46
A native of Caserta, Piedimonte Matese, he moved to Acerra (Naples) in October 2015. He was born in Wetzikon, Switzerland.
---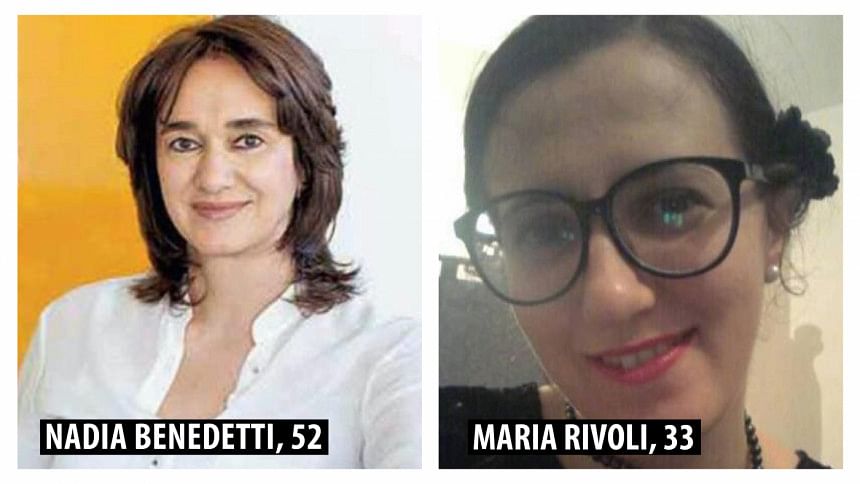 NADIA BENEDETTI, 52
Benedetti, managing director of StudioTex, a company with headquarters in London and a branch office in Dhaka, had been living in Bangladesh for 25 years. She had previously lived in Italy and Kenya.
MARIA RIVOLI, 33
Rivoli of Lombard lived in Solza with her husband and three-year-old daughter. She worked in textile sector and was on a business trip. She was in Bangladesh for several months before the attack.
---
---
JAPANESE
---
KOYO OGASAWARA, 56
Ogasawara of Katahira & Engineers International was an environmental impact assessment expert. He was scheduled to return home on July 5.
---
MAKOTO OKAMURA, 32
He was a transportation systems expert. He worked for ALMEC Corporation, a consulting company in Shinjuku Ward, Tokyo.
---
YUKO SAKAI, 42
The Japanese was an engineer of ALMEC Corporation, a consulting company in Shinjuku Ward, Tokyo.
---
RUI SHIMODAIRA, 27
He was an engineer of ALMEC Corporation, a consulting company in Shinjuku Ward, Tokyo.
---
NOBUHIRO KUROSAKI, 48
He used to work for Oriental Consultants Global, a Tokyo-based construction consulting company.
---
HIROSHI TANAKA, 80
He worked for Oriental Consultants Global. He was a former research engineer for the Japan National Railways. He was in Dhaka to do a traffic congestion survey.
---
HIDEKI HASHIMOTO, 65
He used to work at a Tokyo-based construction consulting company.
[The seven Japanese were involved in the work to improve the traffic situation in Dhaka, according to NHK, Japan's national public broadcasting organisation]
---
---