Dhaka too may feel the heat
What does this brief but bold and historic visit of Nancy Pelosi mean for Bangladesh and the region? Four experts shed some light on these developments in interviews with The Daily Star.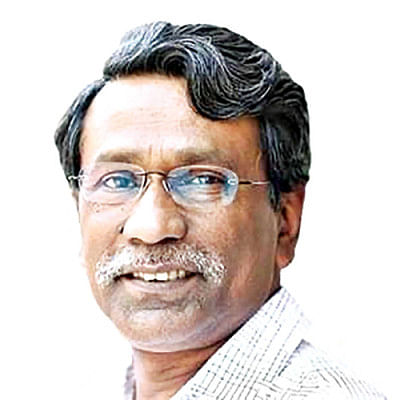 Prof Ali Riaz
Although the US-China tension does not have a direct implication for Bangladesh as of now, it is imperative that Bangladesh closely observes the situation, said Ali Riaz, distinguished professor of Political Science at Illinois State University.
"Tension in the East and Southeast regions has tacit influence on South Asia. Besides, Bangladesh is a part of a larger Indo-Pacific region. The country is already in the midst of the geopolitical tug-of-war," he said.
Prof Riaz said there are two reasons for the US ramping up the rhetoric and actions on Taiwan issue: recent assertive posturing of China in South China Sea, and the fear of a repeat of Ukraine-like situation in Asia.
He said the situation in Taiwan Straits is an extension of what is happening in South China Sea. South China Sea has been an area of contestation between these two countries for a long time, but increasingly China seems to be gaining an upper hand, especially due to technological advances and its willingness to confront the US, said Prof Riaz, also a non-resident senior fellow of Washington-based think-tank Atlantic Council.
He said the US administration is trying to send a strong message that it will continue to pursue its strategic interests in the region.
"The US is trying to reclaim its influence through the Indo-Pacific Strategy (IPS) while China is not only trying to prevent but expand its control. The region has become the site of competing vision of international order. Taiwan is the most obvious case of such competition."
Prof Riaz said the recent tension will further militarise the region and escalate tension.
"A conflict between China and US is not imminent, but escalation will continue. A further polarisation is a likely outcome of the growing tension. But such consequence does not auger well for China or the US," he added.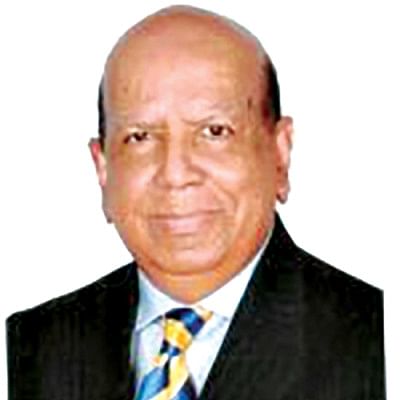 ANM Muniruzzaman
Staying neutral has become more challenging than ever for Bangladesh, said Major General (Retd) ANM Muniruzzaman, president of Bangladesh Institute of Peace and Security Studies.
He said Bangladesh so far has been operating in a neutral diplomatic space but that stance is coming under a lot of pressure.
"In fact, all parties involved are under constant pressure. We are unwilling to extend direct support to any side. Staying neutral or not tilting towards a particular side has become more challenging than ever. We can only depend on our skills in order to stay neutral."
He said China is Bangladesh's largest trading partner and any negative impact on the supply chain will affect Bangladesh severely.
"Due to the Ukraine war, we are already suffering from trade and supply-chain related issues. The issue at hand will further increase the complexities. Both China and Taiwan hold some sensitive supplies. Taiwan is the world's number-one chip maker. Any delay here will have a global effect; from cars to computers to almost everything else. We have to stay vigilant and keep track on these issues."
Muniruzzaman said the visit is significant, because the strategic competition between USA and China has recently reached new heights, and yet the US managed to give China the message that they can determine all the terms.
"Also, the US took their commitment towards Taiwan to newer heights. In a way, the US broke the One China policy."
Analysing the event, he said China is pragmatic and has very good communications with the international system as a whole, and moreover, the US and China are highly interdependent.
"Considering all this, we can safely assume that the current conflict will not escalate further. This time around, China did two new things -- they deployed a cyber-attack, and also promised to deliver a financial punishment to Taiwan."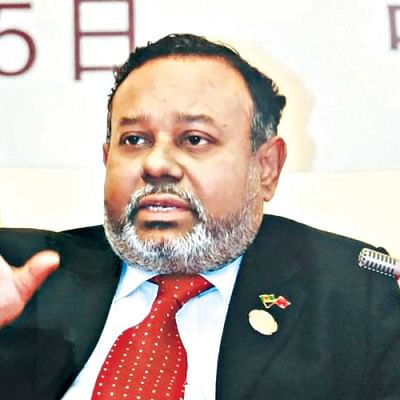 Munshi Faiz Ahmad
A military confrontation over Taiwan is totally undesirable when the world is already mired with the fallouts of Russia-Ukraine war and Covid-19 pandemic, said Bangladesh's former ambassador to China, Munshi Faiz Ahmad.
"The world cannot afford another war. The Ukraine-Russia war has already left millions of people across the globe, especially the poor, in trouble. Inflation is high and food supplies are short," he said in a telephone interview with The Daily Star yesterday.
He said China perceives that the visit by US House Speaker Nancy Pelosi has symbolic value and is akin to recognising Taiwan -- something that angered China, which has already been a rival of the US.
The US, like most other countries of the world, has maintained diplomatic relations with China, not with Taiwan. On the other hand, the US also works for democracy in Taiwan and supports Taiwan in its defence from any military attacks, he said.   
Meanwhile, Pelosi visited Taiwan though the Pentagon discouraged it. So, why Pelosi visited the country is not clear yet, said Munshi Faiz, former chairman of the Bangladesh Institute of International and Strategic Studies.
"Though China threatened of military actions, it has not done it in practice. It knows that will be very very problematic in the long run," said the international relations analyst.
He thinks that the US would also not do anything that leads to a war.
"We want peace. The people all across the world want peace, not war anymore. Bangladesh should promote the diplomacy of peace and economy," Munshi Faiz said.
The international community should encourage the ways of how China and the US can work together over Taiwan, instead of going into war, he added.
If Taiwan is desperate to claim independence and China attacks it for reunification, many of the world countries may then take the side of the US for geopolitical realities, he said. "That will be totally destabilising too."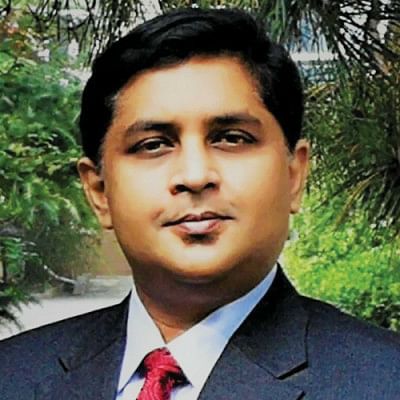 Shahab Enam Khan
United States House Speaker Nancy Pelosi's controversial visit to Taiwan will continue to put pressure on foreign and strategic policy choices of smaller and developing economies like Bangladesh, said Shahab Enam Khan, professor of international relations at
Dhaka too may feel the heat Jahangirnagar University.
Speaking to The Daily Star yesterday, he also said this visit could widen the trust deficit between major power blocs. Emerging economic power hubs like Bangladesh will face more difficulties in maintaining a balance in relations with Beijing and Washington.
The professor further said it would not be surprising to see increased trade and diplomatic protectionism, disruption in financial connectivity, and capital market instability as a result of tension over Taiwan.
"That means if I take the case of Bangladesh here, sustaining positive international trade and long-term financial stability may become more complex. Hence the act of balancing between these two powers will get tougher."
Professor Khan said Pelosi's visit comes with multiple geopolitical and geostrategic implications for Asian countries and beyond.
While the US recognised the One China policy, this visit gives a mixed signal to China and its allies, particularly when the prolonged Ukrainian crisis has polarised the world, he said, adding that Pelosi came to Taipei as per her own decision but was flown by a military plane, understandably due to security reasons.
"I think what is notable here is the White House has also distanced itself from this visit."
Prof Khan said Pelosi has been a staunch critic of China, which Beijing sees as a reflection of an anti-China political stance.
"Coupled with military tensions over the waters of the South China Sea, Beijing views the Indo-Pacific strategy pursued by the US and its allies  as the return of the containment policy that the US implemented to curb  the Soviet influence during the Cold War."
He said Washington commits to uphold its version of democracy and human rights as integral parts of Biden's foreign policy.
"Most certainly, Speaker Pelosi's visit marks a reiteration of such commitment. Hence, any absence of diplomatic and political engagement between Beijing and Washington can potentially intensify polarisation in the region. I won't rule out the possibility of a military crisis in case of diplomatic miscalculation and lack of high-level strategic communication."
He, however, said state-level mechanisms are still available to defuse any major strategic fiascos as neither Taiwan nor the two powers would benefit from a hike in tension.