Dhaka may get flooded too
Says LGRD minister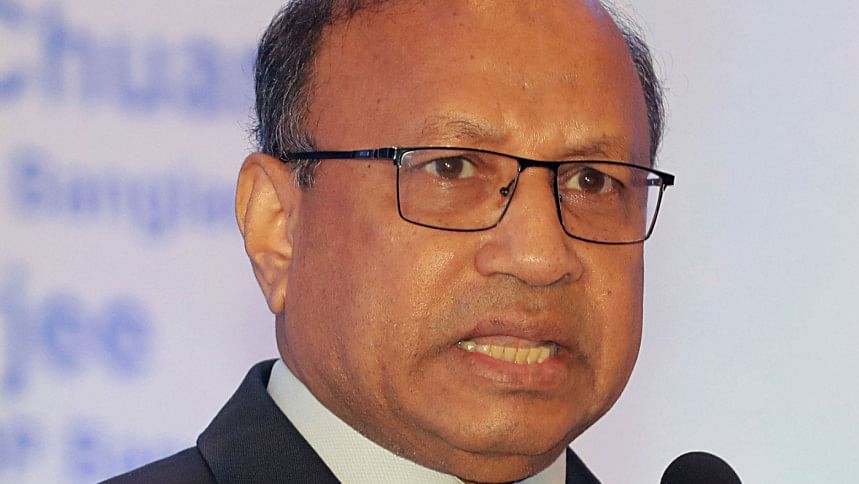 In the context of Sylhet and Sunamganj's flood situation, Local Government and Rural Development and Co-operatives (LGRD) Minister Md Tazul Islam yesterday said even the capital, especially its low-lying areas, could inundate rapidly due to heavy rainfall and water from upstream.
The minister made remarks while responding to a query by journalists at an inter-ministerial meeting at his office.
"Upstream water and heavy rainfall are the main causes of flooding in Sylhet and Sunamganj. We were informed that a flood might occur but no government body could see something of this magnitude coming," he said.
He, however, said the government is being as prepared as they can and can deal with the disaster. Two city corporations -- following the direction of the ministry -- are working to recover and dredge canals to prevent such a disaster from occurring in the capital.
Most of the new areas of Dhaka's two city corporations are low-lying, and afflicted with infrastructural problems.
The government has already approved around Tk 4,000 crore for the development of such areas in DNCC, while some DSCC projects are also waiting to be approved, said the minister.
The minister also mentioned that they have formed a committee to monitor the flood situation till June 30 and will extend the period if necessary.